http://youtu.be/3r5MvXLyXmE
Governor Tom Corbett's re-election campaign released a new web video Friday, and it's not subtle. It focuses on the benefits that drilling in the Marcellus Shale has brought to the state …and Earth.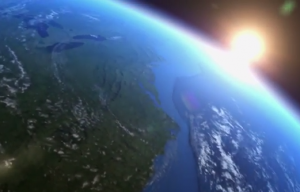 "There's a place that is rapidly becoming one of the most critical energy suppliers on the entire planet," intones the narrator of the ad in his best impression of movie trailer.
"A place that is now the third-largest generator of electricity in the entire U.S. And thanks to Tom Corbett this place, known as Pennsylvania, has also become America's second-largest producer of natural gas and the benefits to Pennsylvanians has been remarkable."
According to the video, Marcellus Shale supports over 200,000 jobs in the commonwealth and produced $400 million in funds for local projects. It goes on to state that the $1.7 billion in corporate tax revenue has led to lower energy bills for the residents of Pennsylvania.
"Tom Corbett, helping establish Pennsylvania as a leading energy supplier to America and the rest of the world," the narrator concludes at the end of the sixty-second spot. It was produced by Corbett's longtime ad firm Brabender-Cox.
Pa. Democratic Party spokesman Marc Eisenstein brushed off the ad.
"Since Tom Corbett became governor, Pennsylvania has gone from 7th in the nation in job creation to 43rd while giving tax breaks to his biggest donors," he said. "Pennsylvanians deserves real leadership and Tom Corbett is incapable of being that leader."