Northampton County DA Morganelli Endorses Dougherty for PA Supreme Court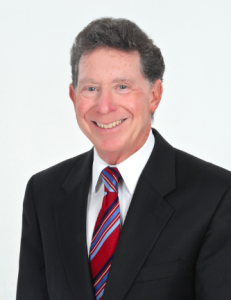 Northampton County District Attorney John Morganelli has announced his endorsement of Philadelphia's Kevin Dougher for the Pennsylvania Supreme Court in the upcoming May primaries.
Morganelli is the past president of the Pennsylvania District Attorneys Association and the most senior DA in the commonwealth.
At a joint press conference in Easton, Northampton County, Morganelli spoke about the similarities he shares with Dougherty and why he would be a fit for the Supreme Court.
"He, like me, comes from a working class background and we were both the first in our families to attend college," Morganelli said.
"We both, as private attorneys, represented working class folks in our neighborhoods. In addition, Judge Dougherty started his legal career as an Assistant District Attorney and knows what it is to be a prosecutor. He worked in the Philadelphia DA's Office Major Crime Unit prosecuting serious criminal cases, and is sensitive to the victims of crime."
Morganelli spoke about Dougherty's long tenure on the Philadelphia Family Court and touted his decision-making.
"Throughout his career on the bench, Judge Dougherty has worked tirelessly to improve the way our court system serves Pennsylvania's most vulnerable citizens," Morganelli said.
"He is running for the Supreme Court to bring his tough but fair judicial approach, as well as to use his widely praised administrative experience, to better serve citizens across our great commonwealth. I am confident that he will make an outstanding Justice of the Supreme Court."
Dougherty is a Democratic candidate, backed by the party, seeking one of the three open seats on the Court in November.