Gov. Tom Wolf's administration is under FBI investigation as a result of pipeline permitting, the Philadelphia Republican Party selects a new chair, and an Allegheny County Democrat is assigned to a new committee. All of that and more are in this week's Ups and Downs. 
Every week PoliticsPA sends an exclusive extra Up or Down to Playbook subscribers. See who gets the extra up or down next week: sign up here.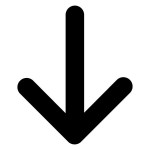 Tom Wolf. The FBI corruption probe into his administration's pipeline permitting is the first serious ethical issue of his administration. Even though there not yet any public evidence of wrongdoing, and he's told the press he has nothing to hide, the issue will linger until the probe comes to a conclusion. 
Martina White. The state representative from Northeast Philadelphia was voted by the Philadelphia Republican Party to serve as it's next Chair, taking over after Mike Meehan, who resigned after the local party's disappointing 2019 elections. White becomes the first woman to lead the local party and now adds party chair to her resume at the age of 31. 
Dauphin County Commissioners. While a majority of counties in the state have agreed to Gov. Tom Wolf's request of using new voting machines, 45 of 67 counties were already used in last Tuesday's election according to the AP, Dauphin County is taking a stand against it. Dauphin County GOP Commissioner Mike Pries said that since their machines work that "you cannot hack our machines," although Pennsylvania was one of 13 states where some or all voters used machines that store votes electronically without printed ballots or another backup that allows a voter to double-check how their vote was recorded. Wolf pressed for new voting machines in an effort to combat against hackers after federal authorities warned against it. The confidence from Jerry Feaser, the county's elections director, was even picked up by HBO's John Oliver when the late night host made fun of his comments he made on CNN about their voting machines. At about the 2:40 mark in the video, Feaser said to CNN, "I could set one of these machines in the middle of red square in Moscow and the Russians couldn't hack into it," prompting Oliver to respond with a joke about the possibility of it getting hacked. 
Conor Lamb. New assignments for the Allegheny County Democrat. Lamb was selected this week to serve on the House Transportation and Infrastructure Committee, filling the vacancy by the late Rep. Elijah Cummings. The Beaver County Times writes that being placed on a committee that "oversees highways, bridges, aviation, railroads, and water transportation could be a significant win for his district… as well as for Lamb himself as he heads into the 2020 election season."
Brandon J. Markosek. This Allegheny County Democrat serving in the state House was already likely to face a tough reelection fight in 2020. He was at the center of bad press after he was charged with a DUI outside Harrisburg. Markosek's blood alcohol content was below the legal limit, according to the complaint, the Tribune-Review reports, but there's no way that a mugshot is a positive for a campaign. 
Jewell Williams. The soon-to-be former Philadelphia Sheriff has a long and detailed history of complaints from employees, but another complaint was made public this week from one of his highest-ranking female deputies. Billy Penn reports that the city is being sued by one of the Sheriff's office highest-ranking female deputies due to her accusing Williams of sabotaging her marriage, retaliating against her, and subjecting her to workplace humiliation. Williams denies wrongdoing, while this is at least the sixth civil rights claim naming Williams for misconduct since he's served as an elected official. The law department has paid out $587,000 to settle past cases involving the longtime Democratic elected official.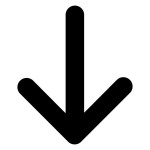 Wally Scott. The Mayor of Reading was recently the recipient of a down arrow last month when he was censured for violating the city's code of ethics, but finds himself on again this week after the city's charter board ruled that Scott and former Managing Director W. Glenn Steckman violated the city's governing document. The board fined Scott $1,500 and publicly censured him after the board ruled that he did not properly follow the timelines and rules of appointing a permanent administrative services director. Scott said he did nothing intentional and fired back at the board by filing a lawsuit in Berks County Court alleging that the board's enforcement powers are unconstitutional. Scott's term is coming to a close after Reading elected Eddie Moran mayor last Tuesday.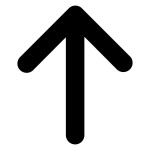 Medical Marijuana Sales. While legalization of recreational marijuana remains a hot topic in Pennsylvania, medical marijuana sales passed a significant threshold this week. The state's medical marijuana program, that began nearly two years ago, has passed a half-billion dollars in sales. The director of the state's Office of Medical Marijuana told the AP that about 60% of the demand comes from patients with pain or pain-related conditions.  
UC System. Living paycheck to paycheck while collecting unemployment must be difficult enough, but it turns out the computer system that processes unemployment compensation crashed for a few days last week. An estimated 2,500 people weren't able to file their claims on time and may get their state payments late. Gov. Tom Wolf recognized the mistake and said the state is "trying to make it right," while WITF notes that a report from the Auditor General from two years ago stated that the project, which was started in 2006 under a previous administration, had been "badly mishandled." Efforts are underway to modernize the UC system.
TWEET OF THE WEEK 
Good news, you can apply at the Pennsylvania Treasury. Bad news, the position to deliver the tweets is not exactly open…..
And before you jackals even ask, no, you can't become PA Treasury's main tweeter. You'll have to hunt me down like a dog and steal our password and please don't do either of those things.

— Pennsylvania Treasury. (@PATreasury) November 15, 2019