Pennsylvania's Congressional delegation is no longer all male, the state found out it was unsuccessful in attracting Amazon's HQ2 and another Philadelphia Democrat was charged on public corruption. All of that and more are in this week's Ups and Downs.  
Every week PoliticsPA sends an exclusive extra Up or Down to Playbook subscribers. See who gets the extra up or down next week: sign up here.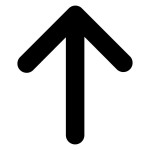 Susan Wild and Mary Gay Scanlon. Both Democrats won their Congressional races in comfortable fashion on Election Night for a full two year term, but also get a head start on the rest of the incoming freshman class. Scanlon won the special election in the old 7th Congressional District and was sworn into Congress this week to complete the term for Rep. Pat Meehan (R-Delaware) who resigned his seat amid scandal. Wild will join Scanlon in Congress later this month after receiving the news that she edged out Republican Marty Nothstein in the special election in the old 15th Congressional District, which was vacated by Rep. Charlie Dent (R-Lehigh).  
Desiree Peterkin Bell. Stop me if you've heard this before, but another Philadelphia Democrat was charged for public corruption. Desiree Peterkin Bell, former Philadelphia City Representative under Mayor Michael Nutter, was charged earlier this week by Attorney General Josh Shapiro for "multiple counts of theft of public funds involving the Mayor's Fund." She surrendered to these charges on Tuesday morning. Peterkin Bell's lawyer, Walter Weir maintains that her client is innocent, according to WHYY's Bobby Allyn. A couple of years ago, former Philadelphia City Controller Alan Butkovitz, who also announced his candidacy for Mayor yesterday, claimed that Peterkin Bell treated the Mayor's Fund like a "slush fund." Peterkin Bell filed a defamation of character suit against Butkovitz, which was later dropped and Nutter also came to the defense of his City Representative claiming that Butkovitz was a "liar, snake and a hypocrite." Nutter issued a comment this week on these charges stating he was "greatly saddened and very deeply disappointed" about these new charges.
SEPA State House Dems. What a stretch it's been for the state House Democrats in the Philadelphia region. They successfully flipped 11 seats in the state House in Philly and the collar counties, and it is reflected in the new leadership team with the addition of three Democrats from this area. Reps. Matt Bradford (D-Montgomery), Jordan Harris (D-Philadelphia) and Joanna McClinton (D-Philadelphia) all won posts for the upcoming session. Harris was selected as the new House Minority Whip, Bradford was selected as the new House Minority Appropriations Chair and McClinton as the new House Minority Caucus Chair. Rep. Rosita Youngblood (D-Philadelphia) was previously the only member of the state House Democratic leadership team from this area. She was also re-elected to her post as Caucus Secretary.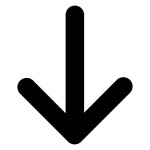 Pennsylvania's Amazon Bid. Amazon HQ2 will not be calling Pennsylvania home. Amazon made their decision public this week to bring their much awaited second headquarters to New York and Virginia. Gov. Tom Wolf along with Mayors Jim Kenney and Bill Peduto were disappointed their bids were unsuccessful, but provided a positive spin to the news stating how being placed among the 20 finalists will open the door to other opportunities to create jobs in Pennsylvania.    
Bryan Cutler. The Lancaster County Republican moves up in the state House Republican leadership team. Rep. Cutler was selected as the new Majority Leader in the House of Representatives taking over for retiring Rep. Dave Reed (R-Indiana). Cutler was previously the House Majority Whip in this term ending soon. Republicans lost seats in the state House in the most recent election, but still remain the party in power for a fifth consecutive term.    
Pennsylvania Student Debt. Unwelcoming news for Pennsylvania's college graduates. The keystone state is #1 in the nation in student debt load, according to the Philadelphia Inquirer. The average loan balance per borrower in Pennsylvania is $36,193.
TWEET OF THE WEEK
LeVar > LeVeon https://t.co/FEueIhMdVg

— bill peduto (@billpeduto) November 15, 2018