Voter turnout reaches new highs in PA, a state Senate race is tied after nearly 132,000 votes have been cast, plus Senate Democrats welcome two new members to leadership. All of that and more are in this week's Ups and Downs.
Every week PoliticsPA sends an exclusive extra Up or Down to Playbook subscribers. See who gets the extra up or down next week: sign up here.
PA Voter Turnout. Regardless of whether your preferred candidate won or lost in this most recent election, one thing is clear, Pennsylvanians voted – and in record numbers. A release from the Pennsylvania Department of State, more than 6.9 million Pennsylvanians voted by mail ballot or in person at the polls for the presidential election, setting a new record high in the Keystone State. For comparison, 6.115 million Pennsylvanians voted in the 2016 presidential election. 70.93% of the Pennsylvania voting-age population also participated in the 2020 presidential election, which is also a new record high. The previous record in Pennsylvania was in 1960 when 70.3% of the voting-age population participated in the presidential election. 
"Every Vote Counts." This slogan often is repeated by politicos and very well may be dismissed by the public, but it certainly is true and one needs to look no further than the race for the western PA 45th state Senate District. As of Friday, Nov. 20, Democratic Sen. Jim Brewster and GOP challenger Nicole Ziccarelli are tied at 65,978 each. Thus far, 131,956 votes have been counted in this race and both candidates are tied. We're certainly keeping our eye on how this race shapes out. 
Maria Collett and Katie Muth. Thursday's leadership vote in the Democratic Senate caucus was a win for progressives and Montgomery County. Collett was elected to serve as Caucus Secretary, while Muth was elected to serve as Democratic Policy Chair. According to the Pennsylvania Capital-Star, both members defeated more moderate challengers to earn their new positions. Collett defeated Sen. John Blake for Caucus Secretary, while Muth bested Sen. Lisa Boscola for Democratic Policy Chair.  
Bob Casey and Pat Toomey. We'll see if the legislation is passed, but it's always a welcoming sign to see Pennsylvania's two Senators working on a cause together. This week, Casey and Toomey unveiled The Nursing Home Reform Modernization Act of 2020, which aims to enhance accountability among the Nation's poorest performing nursing homes. The legislation also has the backing of the AARP.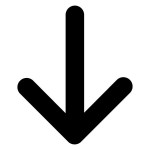 PWSA. The U.S. Department of Justice and the Environmental Protection Agency announced federal charges against the Pittsburgh Water and Sewer Authority for violations of the Clean Water Act between 2010-2017, according to WESA. 
Mark Tranquilli. The Allegheny County Judge resigned on Tuesday, one day before he was set to face a misconduct trial after being accused of making "racist and demeaning comments" aimed at jurors and defendants, according to the AP.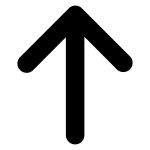 Michelle Schultz. This week, Schultz, along with Robert Primus, were confirmed by the U.S. Senate as the fourth and fifth members of the U.S. Surface Transportation Board, filling out the STB, according to Railwayage.com. Schultz has been with SEPTA since 2006 and serves as their Deputy General Counsel. 
Jewell Williams. Although the Sheriff is no longer in office, an investigative report from the Philadelphia City Controller's Office shows "serious problems" with record keeping that can be pinned on Williams. The Philadelphia Inquirer detailed the report from Controller Rebecca Rhynhart's office that showed more than 200 guns that are supposed to be in the custody of the Philadelphia Sheriff's Office, cannot be accounted for. The report was released on Wednesday, but the probe began in Nov. 2019, when Williams was still in office. 
Bud Cook. The Washington County Republican won his right-to-know case for access to redevelopment authority records, according to the Observer-Reporter. 
Groundhog's Day. The annual gathering in Punxsutawney will not take place in 2021. The AP reports that due to the coronavirus pandemic, Punxsutawney Phil will make his annual prediction virtually of whether or not spring will come early or winter will last longer. 
Brandon Brooks. The longtime anchor for KYW Newsradio morning anchor signed off for the final time. Brooks, who began with the station as a part-time anchor and reporter in 1989 and later worked anchoring full time in 1993, has retired. 
TWEET OF THE WEEK
"A Philadelphia Eagles basketball game."
Now Rudy saying lots of people from Camden came to Philly to vote.

"It happens all the time. It's about as common as people getting beaten up at a Philadelphia Eagles basketball game."

— Jeremy Roebuck (@jeremyrroebuck) November 19, 2020