A Northeast Pennsylvania Democrat switches his party registration to Independent, the state legislature approved statute of limitations legislation, and one western PA county will be featured in a yearlong NBC News project. All of that and more are in this week's Ups and Downs. 
Every week PoliticsPA sends an exclusive extra Up or Down to Playbook subscribers. See who gets the extra up or down next week: sign up here.
PA Senate GOP. There wasn't an election this week, but they are adding a member to caucus with them. The road to taking a majority in Harrisburg in the upcoming election wasn't an easy one, but certainly something that Pennsylvania Democrats believed was in reach. Those dreams hit a dead end this week when state Sen. John Yudichak (D-Luzerne) announced on Tuesday morning that he was switching his party registration from Democratic Party to Independent, and would caucus with the GOP majority. Although sections of Northeast Pennsylvania are rapidly trending towards the Republican Party, Yudichak ran unopposed in his two most recent re-election bids. The PA Democratic Party shot out a fundraising email on Thursday saying that Yudichak "sold out voters" in his switch and that now the party needs to flip a fourth seat in the state Senate in 2020 to regain a majority, as opposed to just 3 seats. 
Mark Rozzi. The state legislature approved legislation on Thursday that would eliminate the statute of limitations in regards to crimes of child sex abuse, while also expanding the amount of time victims have to sue their abusers. Gov. Tom Wolf has said he plans on signing the legislation into law. Rep. Mark Rozzi (D-Berks) has been at the forefront of the discussion in Harrisburg over the past few years, as the prime sponsor of the legislation and a victim of clergy sexual abuse as well. After it was approved by the state legislature, Rozzi said that "justice is coming."  
Senate Democratic Campaign Committee. In addition to losing a member with Yudichak switching party registration to Independent and deciding to caucus with Republicans, they are also tasked with finding new leadership on the campaign side. David Marshall, who served as the Executive Director of the state's Senate Democratic Campaign Committee stepped down in late October after a sexual harassment allegation, the Pennsylvania Capital-Star reports. He was suspended in September pending the outcome of an investigation after a woman made the sexual harassment accusations against him in a post on Medium, while Marshall denied the allegations at the time. Marshall resigned one day after the investigation was completed, but told the Capital-Star that he did not review the report and declined to comment on his resignation beyond confirming that he left his position with the SDCC, which he served as Executive Director since 2017.
Block Communications Inc. The feud continues with the Pittsburgh Post-Gazette's newsroom and their parent company, Block Communications Inc. The unionized employees, who represent a majority of their newsroom, voted on Monday that they have "no confidence" in Block Communications Inc. The Tribune-Review describes the move as "unprecedented," while a resulting protest started after the vote with journalists withholding their names from all stories, photos, and graphics.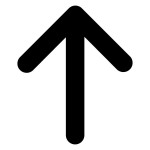 Upper Gwynedd Township Dem Women. 2018 was famously dubbed the year of the woman in politics, but that momentum has carried over into 2019. Upper Gwynedd Township, located in central Montgomery County, just elected three Democratic women to the board of commissioners over three Republican men, making it the first time the board of commissioners will be all women, according to the Philadelphia Inquirer.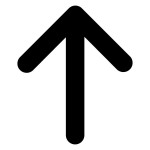 Spotlight PA. Journalism at its finest makes an impact on the communities it serves. Spotlight PA is a terrific example of that, specifically this week. HACC, Central Pennsylvania's Community College and the largest community college in the state, eliminated its mental health counseling on campus two months ago without notifying the students. After Spotlight PA published a number of reports about the impact this immediate move was having on students, the college announced that it came to a one-year agreement with Mazzitti & Sullivan Counseling Services Inc for these services. 
Chelsa Wagner. Allegheny County Controller Chelsa Wagner received "mixed results" during a trial this week in Detroit. Wagner, who attended a concert with her husband in Detroit in March, was found not guilty of misdemeanor disorderly conduct, but the jury could not come to a conclusion on a felony count of assaulting, resisting, and obstructing a police officer. The Pittsburgh Post-Gazette reports that a new pre-trial date was set for December 20. 
Beaver County. The three counties that flipped from President Barack Obama to Donald Trump in Pennsylvania have often received the most attention since the 2016 election, but this western Pennsylvania county will be the focus of a yearlong NBC News project. Beaver County, plus four other counties from battleground states, will be the subject of a year long project from NBC News, culminating with the 2020 election. NBC News Chuck Todd told the Beaver County Times that they were "trying to pick counties that are emblematic of the larger story." Although Democrats, Gov. Tom Wolf carried the county by 8 points in 2018 and Sen. Bob Casey won there by over 3.5 points last year, the county hasn't voted for a Democratic presidential nominee since 2004 when John Kerry edged out President George W. Bush by 3 points. Trump won the county by 19 points, but the recent shift from Democratic momentum in the southeast shows particular importance for Trump to run up the score in counties like Beaver, Todd said.   
Helen Gym. Following a trend of "pro-renter legislations" approved by Philadelphia in recent years, City Council unanimously passed a bill that will provide lawyers to low-income tenants facing eviction. Councilmember Helen Gym introduced the legislation, which is expected to be signed by Mayor Jim Kenney. 
Rich Zeoli. The morning show host at TalkRadio 1210 WPHT in Philadelphia interviewed President Donald Trump this week in the Oval Office, talking about impeachment and his push for passing the USMCA. This would be a huge interview for anyone, but landing this one on one conversation on an outlet which has been described as "Trump's base" will play over significantly well with his audience. 
TWEET OF THE WEEK 
Who says there's no laws when you're drinking claws?? 
Idk, Just passing laws and drinking claws. You get a job yet, Pat? https://t.co/KUv2k33Tz9

— Madeleine Dean (@MadeleineDean) November 21, 2019
Bonus Tweet courtesy of Lt. Gov. John Fetterman.  
You.

VS

The guy she tells you not to worry about… pic.twitter.com/Od3ra42xHj

— John Fetterman (@JohnFetterman) November 21, 2019