It's Wednesday of Thanksgiving Week. We're taking the rest of the week off, so we'll see you again on Monday. Have a safe, happy and healthy holiday.
PA Weather
Pittsburgh | Sunny, 51
Harrisburg | Sunny, 54
Philadelphia | Sunny, 56
PA Sports
Eagles (9-1) | SUN vs. Green Bay
Steelers (3-7) | MON vs. Indianapolis
Penn State (9-2) | SAT vs. Michigan State
Pitt (7-4) | SAT vs. Miami
Temple (3-8) | SAT vs. East Carolina
76ers (9-8) | Brooklyn, W 115-106
Flyers (7-8-4) | WED vs. Washington
Penguins (9-7-3) | WED vs. Calgary
Visit us online at PoliticsPA.com
Are you getting this newsletter forwarded to you? Sign up for free and get your own subscription emailed to you every weekday morning.
Top Story

1. PA House Republicans Name Leadership Team
The House Republican Caucus announced its new leadership team during a late afternoon press conference in Harrisburg.
"Our leaders, much like our caucus, are an optimistic group of forward thinkers from diverse backgrounds and regions," said Bryan Cutler (R-Lancaster), who retained his leadership role. "Our shared experiences and commitment to find solutions is unwavering and this group is poised and ready to find a pathway to opportunity for all Pennsylvanians." (PoliticsPA)
Related
PA House Republican Leadership Gets A Shakeup As Control Of The Chamber Is In Limbo. "State House Republican leadership saw a significant shake up this week as Majority Leader Kerry Benninghoff (R-Centre/Mifflin) bowed out ahead of an election and four caucus positions changed hands."  (Pennsylvania Capital-Star)
PA House Republicans Refuse Minority Status After Reorganization Meet. (

PennLive

)

Cutler Retains Leadership Of PA House Republicans. (

LNP | Lancaster Online

)

House Republicans End Session With New Leaders And A Bone To Pick With Democrats. (

City & State

)
Inflation Gives Pay Raise Gift to PA Lawmakers. "Inflation is gift-wrapping another big salary increase for hundreds of Pennsylvania state lawmakers, judges and top executive branch officials in 2023, including boosting rank-and-file lawmakers and district judges into six-figure territory." (Associated Press)
Washington

2. Fetterman Carries Lessons From Gridiron Into Politics
"John Fetterman paused during a recent conversation to pick up a silver football helmet — his helmet — with red paw-print decals on the sides. The Albright College Lions won only two games in each of the four years (1987-91) he played offensive tackle there, but he has proudly held onto that helmet." (Philadelphia Inquirer)
Related
Fetterman's Road To Victory. "Everything seemed to be going against John Fetterman in his quest to become Pennsylvania's next U.S. Senator. How did the 6-foot-8 former mayor of Braddock see his way through these obstacles and eventually receive a concession from Republican nominee Mehmet Oz to secure Pennsylvania's second Senate seat alongside Bob Casey?" (PoliticsPA)
Against Dr. Oz, Fetterman Ran What Turned Out To Be A Perfect Campaign. "Post-election analysis from Brad Bumsted of "The Caucus" and Charles McElwee of RealClear Pennsylvania on "Behind the Headlines" by the Susquehanna Valley Center for Public Policy." (Real Clear Politics)
Governor

3. Shapiro-Davis Announce Transition Leadership Groups
Governor-elect Josh Shapiro and Lieutenant Governor-elect Austin Davis announced a pair of key leadership groups to advise them during the transition.
The Transition Leadership Board will be chaired by William Sasso, the Chairman Emeritus of Stradley Ronon, who has served in leadership roles under Governor Tom Wolf and Governor Tom Corbett.
The Transition Personnel Committee – which will be chaired by Davis – will recruit, review, and recommend top talent to the Governor-elect and his senior team. (PoliticsPA)
Related
How Democrat Josh Shapiro Won PA's 2022 Election For Governor. "Analysts, activists, campaign operatives, supporters, and detractors all tend to agree that a few key things sealed the deal for Shapiro: a politically extreme, cash-poor opponent in Mastriano, strong outreach to rural areas Democrats sometimes neglect, and a pragmatic — and at times, flexible — policy message that appealed to voters in populous urban and suburban areas, as well as those in rural communities." (Spotlight PA)
Strong Voter Turnout In Allegheny County And Lower Turnout In Philadelphia Raises Questions About Both Regions. "That is really going to translate into greater political influence," Democratic political strategist J.J. Balaban of Philadelphia said. "People around the state are paying attention to that sort of thing." (CBS Pittsburgh)
Voter Turnout Surged In Most Of Allegheny County, But Sagged Where It Was Already Weak. (

Public Source

)
Mastriano Gives First Post-Election Interview To Chambersburg Radio Station. "State Sen. Doug Mastriano gave his first post-election interview last week to News Talk 103.7 FM in Chambersburg last week, in a wide ranging 24-minute interview that touched on topics like fundraising, Mastriano's media strategy, and the GOP coalition." (Broad + Liberty)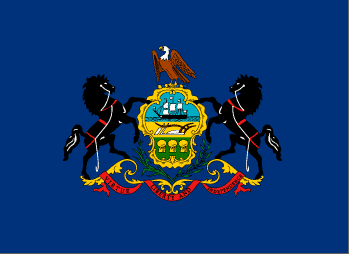 Around The Commonwealth
Citing Election Paper Shortage, Bognet Sues Luzerne Election Board. "Citing the "disastrous and chaotic experiences" of voters in Luzerne County on Election Day, congressional hopeful Jim Bognet is suing the Luzerne County Board of Elections to compel elections officials to complete a ballot reconciliation process prior to certifying the results of the election." (Standard-Speaker)
DeSantis-Trump Battle Already Starts To Take Shape In PA. "Their speeches in western Pennsylvania were far more than just stump rallies for key candidates. They were laying the groundwork for a generational battle that's expected to dominate American politics and determine the course of both the Republican Party and the country." (Tribune News Service)
Pittsburgh Public Schools Board Opposes State Bills Curtailing Classroom Lessons On Race, Gender. "The Pittsburgh Public Schools board unanimously approved a resolution taking a stance against state legislation that the board says is harmful toward LGBTQ students and students of color." (Pittsburgh Post-Gazette)
Public Utility To Pipe Water To Residents Of 'Gasland' Town. "A new water line will deliver something that residents of a rural Pennsylvania community have gone without for the last 14 years — a clean, reliable supply of drinking water — after a public utility on Tuesday released the first details of a plan to mitigate the damage that a gas driller is charged with causing." (Associated Press)
What To Know About James "Jimmy" DeLeon, The Former Judge Running For Philly Mayor. "DeLeon served as a municipal judge for 34 years, and he's involved in the Philadelphia Democratic City Committee as chair of the legal committee.The 75-year-old Germantown resident said he will bring a "no-shenanigans-let's-follow-the-law-there-will-be-order-in-the-courtroom" style to City Hall, if elected." (Billy Penn)
Who's New On Philadelphia City Council? "In the November 8 midterm elections, Philadelphia voters elected four newcomers to Philadelphia City Council. Quetcy Lozada, Anthony Phillips, Jimmy Harrity and Sharon Vaughn will replace the four Councilmembers who had to resign in order to run for mayor of Philadelphia." (Philadelphia Citizen)
Berks County Republican Committee Files Petitions For Vote Recount In 30 Precincts. "Two petitions were filed in county court Monday afternoon, one seeking a recount at three precincts and the other asking for a recount at 27 precincts." (Reading Eagle)
Delaware County Judge Denies Injunction; Vote Certification Complete. "Delaware County Common Pleas Court Judge Barry Dozor on Tuesday denied a petition to halt certification of the 2022 General Election, finding the plaintiffs failed to provide credible evidence of any wrongdoing by the Delaware County Board of Elections or Bureau of Elections." (Delco Times)
Sainato Reflects On 28 Years In State House. "Now, as he looks back on nearly three decades in office, (Chris) Sainato cites dedication to his job and service to the folks who elected him as the hallmarks of his 28-year career." (New Castle News)
Mark Longietti Appointed To New Hermitage Position. "Local businesses are going to see more of Mark Longietti throughout his hometown after his final term as state representative ends in a few days." (Sharon Herald)
Opinion
1 Thing

22 Rules For The Thanksgiving Touch Football Game
The Wall Street Journal's Jason Gay puts together his 12th annual list of "Rules of Thanksgiving Family Touch Football" for you and yours.
A few of personal favorites: 
1) This game isn't just the Thanksgiving Family Touch Football Game. This is also a tryout to quarterback the New York Jets on Sunday
2) If your neighbor already has an inflatable Santa in his front yard, you may tackle this Santa. Ditto the Halloween pumpkin, if it's still out there
3) There's also going to be a family member who will suggest replacing family football with a family pickleball tournament. No, absolutely not.