A new F&M poll shows both Casey and Wolf leading by significant margins, an appeal to the U.S. Supreme Court over PA's Congressional map was rejected, and a Democratic state House candidate backpedals after calling her constituents racist. All of that and more are in this week's Ups and Downs.  
Every week PoliticsPA sends an exclusive extra Up or Down to Playbook subscribers. See who gets the extra up or down next week: sign up here.
Bob Casey and Tom Wolf. Franklin & Marshall College's October poll released yesterday shows both Democratic incumbents hold double digit leads over their GOP challengers. Gov. Wolf leads by 26 in this most recent poll over Scott Wagner, while Sen. Casey is up by 15 over Rep. Lou Barletta. The Real Clear Politics average for Casey's lead is 15.5 points, while Wolf's average lead is 17.7 points.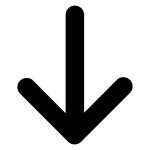 GOP Map Appeal. The United States Supreme Court rejected an appeal made by Republican state legislators over the changes made this year to Pennsylvania's Congressional district map. The state Supreme Court overturned the 2011 drawn map earlier this year deeming it unconstitutional and favoring Republicans. According to WITF, this latest appeal to the U.S. Supreme Court was an effort for the court to "consider the matter before the 2020 election cycle."
Keith Rothfus. The Republican Congressman and candidate for Pennsylvania's newly drawn 17th District is viewed as a huge underdog against Rep. Conor Lamb. Candidates in his shoes have a choice: end the campaign with a scorched-earth hail mary, or go out on their terms. Rothfus chose the latter. His campaign released a powerful ad this week in light of the tragedy at Tree of Life synagogue that resulted in 11 deaths. The ad, "Indivisible," shares a unifying message that we all stand together in this nation.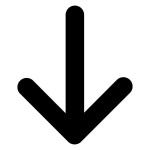 Rep. Vanessa Brown. Another Philadelphia Democrat found guilty. State Rep. Vanessa Lowery Brown was found guilty on all counts in a bribery case. Casey is expected to appeal this case. Democratic House Minority Leader Frank Dermody sent out a press release after the decision stating she must vacate her seat once sentenced. She is set to run unopposed next week, but a special election will be scheduled by the Pennsylvania Speaker of the House for the 190th District once the seat is vacated.
Brian Fitzpatrick. The Republican Congressman received some welcoming news in a new poll although it shows he's still in for a fight on Election Day. The New York Times/Siena College poll shows the Republican incumbent leading Democratic candidate Scott Wallace by 1 point, which is a significant improvement from their previous poll just a couple of weeks ago that had Wallace leading by 7. The Fitzpatrick campaign can be satisfied that this newer poll has them in the lead, but it re-emphasizes the closeness of this race, in which FiveThirtyEight currently has listed as the only Toss-Up in Pennsylvania.
Trumpism in PA GOP. The bond remains strong with those running statewide. Rep. Lou Barletta in an interview with the Citizens Voice gave President Donald Trump an A for his job performance thus far, citing the low unemployment rate. GOP gubernatorial candidate, Scott Wagner's final television ad of the campaign channels Trump's message on immigration and their belief that the migrant caravan heading to the United States must be halted and met with military force.
Sara Innamorato. The Democratic Socialist candidate for Pennsylvania's 21st state House District found herself in hot water after an interview with a local podcast, in which she described her district as racist. "I just look at my district, right? And it's 93 percent white. My district, which I know is like white working class, poor folk, who are racist, because it's so much easier for them to look to their side and say, 'I'm going to blame that person.'" KDKA reported on the story and although Innamorato did not provide an on camera interview, she sent over a lengthy apology and explanation for her choice of words. Innamorato is unopposed for this seat. Meanwhile some entity is texting constituents urging them to write in Rep. Dom Costa.
George Scott. The Democratic candidate for Pennsylvania's 10th Congressional District appears to be in for a close one on Election Night according to two new polls this week. New York Times/Siena College poll shows incumbent Rep. Scott Perry holding a 47-45 lead over the Democrat, while an ABC27/SP&R poll has Rep. Perry leading Scott 49-46. Both polls show the Republican with a narrow lead, but Scott recently received the endorsement of retired GOP state Senator Patricia Vance and debuted a new television ad with former GOP state Rep. Steve Nickol endorsing the Democrat as well. Vice President Joe Biden will be campaigning with Scott Sunday afternoon.  
TWEET OF THE WEEK
Happy Halloween pic.twitter.com/jIgTaIMzep

— Ted Cruz (@tedcruz) October 31, 2018
Many Flyers fans attempted to dress like Gritty on Halloween, while Philadelphia's newest mascot spent the day trying to get Kim Kardashian's attention.
Can't wait!

— Gritty (@GrittyNHL) October 31, 2018