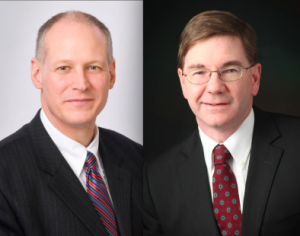 The National Republican Congressional Committee is upping its ante in PA-12. The committee this week added $200,000 to its efforts to defeat Rep. Mark Critz (D-Cambria), according to several sources.
The buy will come as part of the committee's independent expenditures to boost Republican challenger Keith Rothfus, an Allegheny County attorney.
The most notable thing about the tactical decision? It's all in the Johnstown/Altoona market, Critz's home base. It will be about 600 gross ratings points per week through election day according to two media buying sources. The NRCC had not previously advertised there.
The 12th district is divided mainly into two broadcast television markets: Pittsburgh (comprising a majority of voters) and Johnstown/Altoona.
During his April primary, Critz was able to defeat fellow Rep. Jason Altmire (D-Allegheny) by consolidating his support in Cambria and Somerset counties, winning them with 91 percent and 87 percent of the vote respectively.
Altmire's strategy had been to focus his television spending in the Pittsburgh market. Some believe that, had he spent more trying to weaken Critz at home that he may have won, instead of losing narrowly.
The NRCC doesn't want to leave anything on the table. They join the YG Action Fund, a GOP super PAC also on TV in Johnstown.
They won't be uncontested. The Democratic Congressional Campaign Committee has about $180,000 on the air in Johnstown. Numerous other Democratic groups are on television on Critz's behalf as well.