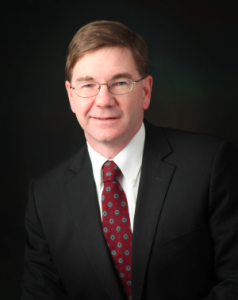 Congressman Keith Rothfus (R-Allegheny) will be getting an extra boost from the National Republican Congressional Committee in his bid for re-election next year.
The NRCC announced on Monday the addition of nine potentially vulnerable Republican congressman to its "Patriot Program", a program to support incumbents who could face a tough re-election campaign next year. It's primarily geared toward fundraising.
Among them is Keith Rothfus, a freshman representing Pa.'s 12th district. He's raised $491K so far this year and has $380K on hand.
"These members have proven time and again that Republicans' message of job creation through smaller government and fiscal responsibility resonates in districts across the country," Rep. Greg Walden, chairman of the NRCC, said in a press release. "I look forward to working with them as they run aggressive and organized campaigns focused on helping middle-class families."
The announcement, in effect, is an acknowledgement by the NRCC that Rothfus could potentially get a difficult fight next year. That's due in no small part to the fact that he narrowly defeated Democratic Rep. Mark Critz (D-Cambria) 52% to 48% last November. It was one of the most hotly contested congressional races in the nation.
Since his election, Rothfus has been among the most conservative members in the U.S. House.
Democrats say the development as evidence of Rothfus' vulnerability next year and are connecting him with the House Republican conference in their efforts to recruit a top-tier challenger.
"Speaker Boehner says the goal of this broken Congress is not to get anything done, but instead to obstruct progress and solutions," said Emily Bittner of the Democratic Congressional Campaign Committee in a press release. "National Republicans are admitting that Congressman Rothfus is in hot water with voters – all because he is part of this broken Republican Congress that puts the ultra wealthy and special interests ahead of the middle class."
Rothfus already has one Democratic challenger: Erin McClelland, a medical professional whom the incumbent outraised last quarter 5-to-1. Most potential top tier Democratic candidates and donors, however, are awaiting a decision by Mark Critz, who is reportedly considering a rematch, before declaring their own intentions.
Rothfus isn't the first Pa. Republican to be added to the Patriot Program.
The NRCC announced in April that Rep. Mike Fitzpatrick (R-Bucks) would get a boost. That announcement came shortly after his Democratic challenger, political novice Kevin Strouse, was named to the DCCC's rival "Jumpstart" program.
Other new members following Q2 include: Dan Benishek (MI-01), Michael Grimm (NY-11), Bill Johnson (OH-06), Tom Latham (IA-03), Tom Reed (NY-23), Scott Rigell (VA-02) and Lee Terry (NE-02).
The DCCC has its own incumbent protection program called Frontline. No members of the Pa. delegation have been named to this list this cycle as all 5 of the state's Democrats in Congress represent relatively safe seats. Critz was a Frontline member in 2012.