NRCC Puts Rothfus "On the Radar"
By Keegan Gibson, Managing Editor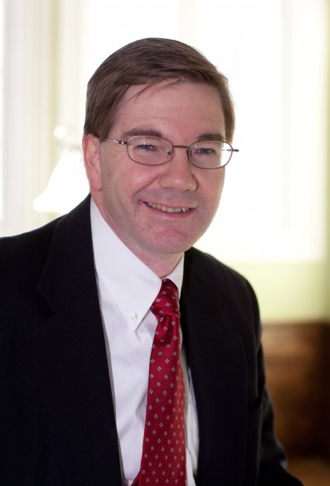 Keith Rothfus took a step toward joining Republicans' top cadre of congressional challengers today.
The National Republican Congressional Committee officially reclassified the Tea Party-affiliated Allegheny County attorney as 'On the Radar,' the second step in the committee's "Young Guns" program for promising recruits. Rothfus is seeking a rematch against Rep. Jason Altmire (PA-4).
"We are looking forward to working with Keith Rothfus, who has already proven himself by meeting rigorous benchmarks in the 'Young Guns' program that will position his campaign for victory," said NRCC Chairman Pete Sessions (R-TX).
The Young Guns program, according to the NRCC release:
"Encourages candidates who have proven their ability to meet crucial campaign benchmarks to develop their campaigns further in order to achieve victory on Election Day. In achieving 'On the Radar' status, Rothfus has met organizational and fundraising benchmarks and has already begun to establish himself as a strong contender. Rothfus will now work toward even higher goals that will help him advance in the 'Young Guns' program and build an effective, winning campaign."
"It is great getting this early recognition from the NRCC as I work to build on last year's efforts," Rothfus told PoliticsPA. "The Democrat model of concentrating power in Washington- from the more debt, no jobs stimulus to the health care takeover to the overregulation by administrative agencies -has failed to deliver jobs and growth. I look forward to debating these issues over the next year and to getting this great country back on track."
The western PA attorney is one of six GOP candidates to get the upgrade from the NRCC today, reports The Hill. Also included are law student Ricky Gill, who is challenging Rep. Jerry McNerney (D-CA.); Army veteran Tom Cotton, who is running for retiring Rep. Mike Ross's (D-Ark.) seat; former Rep. Matt Salmon (R-Ariz.); Arizona state House speaker Kirk Adams; and former Winter Park, Fla. city Commissioner Karen Diebel.
Rothfus unsuccessfully challenged Altmire last year after emerging from a primary with former U.S. Attorney Mary Beth Buchanan. Rothfus won by a 2-1 margin in a race seen by many as an establishment v. Tea Party matchup. Altmire cleared Rothfus by 1.6 percent in one of the toughest years ever for Democratic incumbents.
He began his campaign this year with over $200,000 in leftover campaign debt.