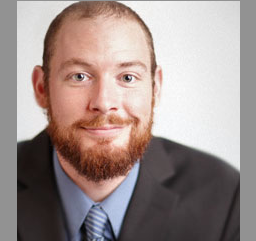 Allyson Schwartz continues to build her gubernatorial campaign team. Obama Pennsylvania campaign alum Pat Millham started with the Congresswoman today. Bill Hyers will join in the fall, two Democratic operatives told PoliticsPA.
Hyers was Obama's State Director, the campaign's highest-ranking official in Pa. Millham was the President's Political Director in the state where he coordinated elected officials, labor organizations, and and other elements of the Obama coalition.
Millham will be a senior adviser to Schwartz and will run the operation for the next several months.
The two Democratic sources say Hyers will assume the duties of campaign manager in November at the latest; he presently manages the campaign of New York City mayoral hopeful Bill de Blasio, one of the Democrats competing in the Sept. 10 primary.
"I'm thrilled to work for the Congresswoman and excited for the campaign," Millham said. "It's clear to me that she's got the right vision for Pennsylvania and will give voters a clear contrast from the failed policies of Governor Corbett."
Schwartz's team currently comprises Communications Director Reesa Kossoff, who ran press for Obama in Ohio, and Finance Director Aubrey Montgomery, formerly of the Pa. Democratic Party – as well as longtime Schwartz aide Neil Deegan.
Schwartz's campaign confirmed the Millham hiring but did not confirm Hyres. An effort to confirm with Hyers via the de Blasio campaign was unsuccessful.
PoliticsPA named Millham one of the top 30 under 30 political rising stars for 2012 thanks to his work for Obama and his 2010 work as Dan Onorato's political director. We wrote in December: "Want to know who is the Dems' 2014 Gov front runner? Watch where Milham goes."
He worked for John Kerry and Ed Rendell in western Pa., too. Recently he'd been doing consulting for the Carey Group in Pittsburgh.
Hyers has a long resume, including gubernatorial campaigns in Kentucky in 2011 and Ohio in 2010 and Philadelphia Mayor Michael Nutter's primary win in 2007.
Editor's note: Hyers hire is not official, as an earlier version of this story implied. The story has been changed to make clear that information about Hyers fall plans is based on two Democratic sources, not on confirmation from Hyers or Schwartz. Those sources also initially informed PoliticsPA of Millham's hire.