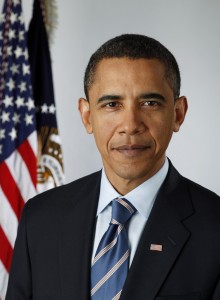 President Obama's campaign launched an unannounced ad buy in Pennsylvania Monday rebutting recent super PAC advertisements that have attacked his comment that the private sector of the U.S. economy "is doing fine."
Hoping to avoid media analysis and scrutiny, the Obama campaign launched the newest ad buy in nine battleground states, including Pennsylvania, without an accompanying press release.
The Huffington Post was able to host the ad, and in it Obama clarified his earlier remarks on the private sector, saying it's obvious that the economy is still on the road toward recovery. The ad continues with Obama dictating a positive vision for a second term.
Following other Obama ad buys, the latest spot also attacks Mitt Romney for being out of touch with the electorate.
"Mitt Romney and his billionaire allies can spend millions to distort the president's words," the narrator says. "But they are not interested in rebuilding the middle class. He is."
PA Romney campaign spokesperson Kate Meriwether said Obama's remarks reflect his flawed economic policies.
"President Obama said that the private sector is 'doing fine' just as middle-class Americans are struggling to make ends meet, find good work and stay in their homes," Meriwether said.
"Mitt Romney knows we can do better, and he will put in place policies that will unleash the private sector and spur job creation."
Obama's comment on the private sector of the economy occurred during a White House press conference June 8. During the interview, Obama suggested the private sector was doing fairly well by comparison with the public sector.
"We've created 4.3 million jobs over the past 27 months, over 800,000 just this year alone," Obama said.
"The private sector is doing fine. Where we're seeing weaknesses in our economy have to do with state and local government, oftentimes cuts initiated by governors or mayors who are not getting the kind of help that they have in the past from the federal government."
In Pennsylvania, the response from Obama's campaign comes in light of a barrage of attacks over his "doing fine" comment on the private sector. Restore our Future, a super PAC associated with Romney and Tea party-affiliated, spent a combined $1.8 million on ad buys attacking Obama for the comment.