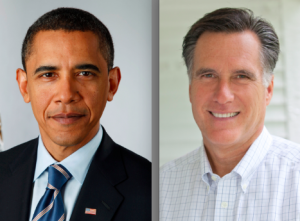 Following a week of battles via TV ads and cable news, Barack Obama's campaign continued its attack on Mitt Romney's business record at Bain Capital during Wednesday conference call. Their criticism came despite resistance from several prominent Democrats.
During the conference call, Mayor Michael Nutter, State Senator Daylin Leach and Randy Johnson, a former Ampad worker, repeated the same message and language of recent Obama spots such as Steel and Heads or Tails, each refuting Romney's business claim to be a "job creator."
Nutter discussed Romney's various business ventures as CEO of Bain Capital, including the closure of SCM Office Supplies in Marion and the closure of GST Steel, a steel mill in Kansas City, each resulting in hundreds of lost jobs.
"That, ladies and gentlemen, is Romney economics. This is called Heads: I win; Tails: you lose."
"It's clear that Romney and his partners played by two sets of rules: one for Romney and others at the top, and another for everyone else. Now, just how does that experience qualify someone to be President of the United States?"
But several Democratic officials have spoken out against Obama's line of attack. Newark, New Jersey Mayor Cory Booker, a rising star on the national scene and and Obama supporter, said he was "very uncomfortable" with the ads and called them "nauseating." Former Pennsylvania Governor Ed Rendell found them "very disappointing."
On the call Randy Johnson discussed, as he did in Obama's "Romney Economics" ad, his experience at SCM Office Supplies, where he worked the night shift.
After Bain Capital bought Ampad, Johnson and everyone else was fired.
"We showed up after the 4th of July holiday and the doors were locked. All we got was a one page note that we were fired," Johnson said.
He also responded to a recent AP report in which the Romney campaign called laid off workers' stories, "performance art gibberish."
"I've got news for you…When someone loses their job through no fault of their own, it's a tragedy for that person. The American people, especially American workers, need to know about Romney the business person and what he would bring as President of the United States."
"Obama sticks up for the middle class; Romney sticks it to them."
Senator Leach's closing message echoed Nutter's and Johnson's.
He called Romney's view of capitalism "unsettling" and asked: "Do we want Romney Economics, the same economic formula that benefits few?"
Team Obama is sticking to its guns, despite taking friendly fire from a number of Democrats in addition to Booker and Rendell. The Romney campaign has a compilation of such comments here, including Sen. Dianne Feinstein (D-CA), Massachusetts Gov. Deval Patrick, and more.
The Romney campaign has defended his actions at Ampad's SCM Office Supplies, stating that Romney left Bain in 1999, before Ampad's bankruptcy and called the "Romney Economics" video's accusations largely inaccurate.
Conservatives fired back by attacking Obama's own economic record, through recent ads such as Broken Promises and Basketball.
The most recent poll in Pa. shows Obama with a significant lead, 50 percent to 42.