Obama To Campaign For Biden in Philly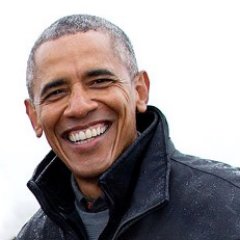 Former President Barack Obama will be hitting the campaign trail in Pennsylvania. 
Obama will be traveling to Philadelphia on Wednesday on behalf of the Biden campaign, according to a press release. No other details about his visit were provided in the press release.
In August, Obama delivered his speech for the Democratic National Convention at the Museum of the American Revolution in Philadelphia.
Both former Vice President Joe Biden and President Donald Trump's campaign have been busy in the commonwealth in the homestretch of the race. 
Biden was in Philadelphia on Thursday night fielding questions from Pennsylvania voters during an ABC News town hall. Biden has made three appearances in the Keystone State in the past 10 days. 
Last Tuesday, the former VP delivered an address in Gettysburg calling for national unity, while he visited Erie on Saturday to tout his economic agenda. The previous week, Biden made multiple stops in western PA as a part of the campaign's "Build Back Better Express" train tour. Sen. Kamala Harris's last campaign visit in the state was on Sept. 17 in Philadelphia. 
Trump was also campaigning in Pennsylvania this week when he hosted a rally in Johnstown on Tuesday night. Prior to that visit, Trump's most recent appearances in the state were in the last full-week of September when he held rallies in Harrisburg and Pittsburgh. Trump was slated to meet with firefighters in Philadelphia two Sundays ago after IAFF Local 22 endorsed Trump over Biden, but the event was cancelled after the president tested positive for COVID-19. 
Vice President Mike Pence will be making a stop in the state on Saturday to host a rally in Reading. Prior to that, Pence's most recent visit to the state was when he headlined a presidential debate watch party in Lancaster County the night of the first presidential debate.
Recent polling indicates that Biden has an advantage over Trump in the state. The Real Clear Politics Average shows Biden besting Trump by 5.7 points in Pennsylvania.