The Pennsylvania Bar Association recommends three candidates for state Superior Court, two Congressmen commit to returning campaign donations from an associate of Rudy Giuliani who was arrested on campaign finance charges, and Republicans in PA are split on an effort to censure Adam Schiff. All of that and more are in this week's Ups and Downs. 
Every week PoliticsPA sends an exclusive extra Up or Down to Playbook subscribers. See who gets the extra up or down next week: sign up here.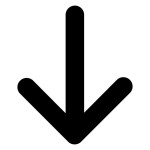 Stephen Zappala. The longtime Allegheny County District Attorney faced heat on the official side and the campaign side this week. The Pittsburgh Post-Gazette reported that four teenagers were jailed for months before his office dropped charges, despite alibi evidence proving their innocence. His independent opponent Lisa Middleman, running from his left flank, held a press conference blasting him. Meanwhile Zappala snubbed a candidates forum, alternately saying it's because he's too busy, he doesn't like the event's hosts, and Middleman made an inappropriate remark in court two decades ago. His decision to skip made A1 above-the-fold news in the Thursday Post-Gazette. 
Dan McCaffery, Christylee Peck, Megan King. The Pennsylvania Bar Association recommended these candidates seeking the two open seats on the state Superior Court. PennLive reports that the commission gave a "highly recommended" rating to Democrat Philadelphia Court of Common Pleas Judge Dan McCaffery, which was the highest rating of the three recomended. The commission also "recommended" the two Republicans seeking the two seats, Cumberland County Judge Christylee Peck and prosecutor Megan King. 
Amanda Green-Hawkins. The lawyer and former Allegheny County Councilwoman, who is running as a Democrat for the state Superior Court received a "not recommended" rating from the Pennsylvania Bar Association. PennLive reports that the bar association deemed that Green-Hawkins "has not had the experience and preparation necessary," to take on the role on the state's Superior Court. 
Lloyd Smucker and Brian Fitzpatrick. LNP | LancasterOnline reports that both GOP Congressman received campaign contributions from Rudy Giuliani associate, Igor Fruman, who was arrested on campaign finance charges. Both Fitzpatrick and Smucker's campaigns have pledged to return/donate the campaign contributions from them.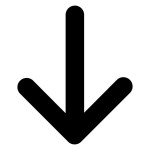 Jane Roh. The spokesperson for Philadelphia District Attorney Larry Krasner's office received pushback from a now deleted tweet. Last Friday, Maureen Faulkner, the widow of Philadelphia police officer Daniel Faulkner, who Mumia Abu-Jamal was convicted of murdering in a 1981 shooting, led a protest against the ongoing appeal into Abu-Jamal's conviction. Roh sent out a tweet, commenting on of a group of Faulkner supporters holding signs that read, "Dump Krasner" and "Faulkner Strong," saying "There's something about this picture, can't qwhite put my finger on it…." Maureen Faulkner called on Roh to resign after the tweet. Philadelphia Magazine reports that the tweet was deleted on Monday afternoon, after they tried to contact her for comment on the story. 
Avoiding Auditor General Layoffs. As a result of the most recent budget, the Auditor General's office's budget was cut by 10%, which would ultimately result in layoffs. PennLive reports that forty-six people accepted a voluntary buyout offer, avoiding the need for layoffs. "As a result of this success, we are able to avoid furloughs," DePasquale said in an email announcing the buyout program's result that went out to employees on Tuesday morning.
PAGOP Support to Censure Schiff. Pennsylvania Democrats were divided on supporting an impeachment inquiry for months until recently, but a new issue has Pennsylvania's GOP Congressional delegation split. Six of the nine member Republican delegation are supporting the effort to formally censure House Intelligence Committee Chair, Democratic Congressman Adam Schiff (D-CA). The resolution claims that Schiff misrepresented accusations against Trump during a hearing. Reps. John Joyce (R-Blair), Mike Kelly (R-Butler), Fred Keller (R-Snyder), Dan Meuser (R-Luzerne), Guy Reschenthaler (R-Allegheny) and Scott Perry (R-York) are cosponsors for the resolution. That leaves Reps. Brian Fitzpatrick (R-Bucks), G.T. Thompson (R-Centre), and Lloyd Smucker (R-Lancaster) who have not signed as co-sponsors.
James Franklin, Jonathan Sutherland. Penn State's nationally ranked football program made national headlines this week for something that took place off of the field, but the response from the head coach deserves some recognition. A Penn State alumnus, Dave Peterson, penned a letter to sophomore safety Jonathan Sutherland, which was tweeted out by teammate Antonio Shelton, criticizing the players "awful hair" writing his dreadlocks "look disgusting and are certainly not attractive." Head Coach James Franklin went to bat for his players in a press conference lauding Sutherland as "one of the most respected players in our program" and saying that he would "be so blessed if my daughters would marry someone with his character and integrity one day." The players forgave Peterson for the letter, and in an interview with the Johnstown Tribune-Democrat, Peterson said he "was not the intent at all" in making a racist statement. 
TWEET OF THE WEEK
The Tweet of the Week comes from Billy Penn and WHHY's Max Marin. 
Every time I see this Mark Squilla re-election ad on my feed, I think, "wow, the councilman is totally about to sell her that house." pic.twitter.com/FJQeYtiO4r

— Max M. Marin (@MaxMMarin) October 10, 2019