The candidates have been selected for an upcoming special election in the state Senate, the Mayor of Reading is reprimanded for violating the city's code of ethics, and Pennsylvania took center stage in the 2020 presidential race. All of that and more are in this week's Ups and Downs. 
Every week PoliticsPA sends an exclusive extra Up or Down to Playbook subscribers. See who gets the extra up or down next week: sign up here.
Dave Arnold, Michael Schroeder. The race for the special election in the state's 48th Senate District has officially begun. Over the weekend, both the Democratic and Republican committees convened to nominate their candidates for the January special election to fill the seat previously held by state Sen. Mike Folmer (R-Lebanon). Lebanon County District Attorney Dave Arnold coasted to secure the GOP nomination, while Lebanon Valley College associate professor Michael Schroeder was selected to represent the Democratic Party in the race. Folmer, who was first elected to represent the GOP friendly seat in 2006, won his most recent reelection bid in 2018 by 25 points over Democrat Lois Herr. 
Harrisburg Accountability. Journalism at the state capitol showed how vital it can be this week, although one of the most influential journalists in the state is taking her talents outside of Pennsylvania. Spotlight PA & The Caucus conducted an investigation that showed lawmakers spent nearly $35.M in hidden campaign spending. The yearlong investigation indicated that state House and Senate candidates spent nearly $3.5 million that can't be fully traced from 2016 through 2018. The investigation immediately caught the attention of elected officials and observers of Harrisburg, alike. Liz Navratil, who has covered state government for the Pittsburgh Post-Gazette, announced that she's leaving the Post-Gazette to cover Minneapolis City Hall for the Star Tribune. Navratil is apart of the Post-Gazette staff that was awarded a Pulitzer prize for coverage of the Pittsburgh's Tree of Life synagogue shooting. 
Wally Scott. The Mayor of Reading was censured for violating the city's code of ethics. Scott used city facilities to promote the campaign of Ramfis Dominguez-Trujillo, who is running for president of the Dominican Republican in 2020, according to WFMZ. Scott let Dominguez-Trujillo use City Hall to promote his campaign, while also posting a video on the mayor's official Facebook page. 
Stephen Rodriguez. The Pottstown superintendent is the new president of the Pennsylvania League of Urban Schools, often referred to as PLUS, according to the Pottstown Mercury. The urban schools group previously was an independent organization, but merged with the Pennsylvania Association of School Administrators or PASA in 2015.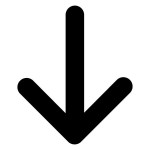 Jack Muhr. The Mayor of McKees Rocks is under fire for comments he made at a borough council meeting, referring to residents as "pigs." In a video, Muhr explained why he called residents "pigs" because "they throw garbage everywhere." KDKA reports that Muhr said in a phone interview that "I'm just telling the truth." 
Lisa Middleman. Progressives in Allegheny County had a successful primary in May and are looking to continue building on that momentum in the November election. State Rep. Summer Lee's UNITE PAC went three-for-three in primary races in April and has pledged support for the progressive Independent candidate for Allegheny County District Attorney. Lee's UNITE group has given $20,000 to Middleman's campaign for DA, while blaming longtime incumbent Democratic DA Stephen Zappala for "fueling our current system of mass incarceration and prosecution," according to the Pittsburgh Post-Gazette's Julian Routh.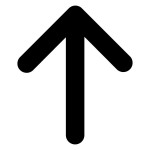 2020 Presidential Race. Although the 2020 presidential election is just over one year away, the importance of Pennsylvania on the national stage was on full display this week. Vice President Mike Pence visited a glass making facility in Luzerne County on Monday pressing Congress to pass the USMCA trade pact and specifically criticizing former Vice President Joe Biden for speaking out against the trade deal. On Wednesday, Biden delivered an address in Scranton highlighting the need to "rebuild America's middle class" and criticized President Donald Trump's administration over a number of their policies. Later on Wednesday, Trump touted his administration's record on energy production in an address in Pittsburgh. 
John E. Wetzel. While the debate about closing State Correctional Institute at Retreat in Northeast Pennsylvania heats up, local elected officials and citizens took issue with a comment from the Department of Corrections Secretary. In a video, Wetzel was caught on a "hot-mic" whispering to one of his deputies during a break at a public hearing saying that he "wished he didn't have to close this (expletive)." Local elected officials agree with Wetzel's sentiment about the situation and called on him to tell Gov. Tom Wolf to keep the facility open. Citizens Voice reports that Wolf has proposed closing the facility as a cost-saving option, while local lawmakers believe closing the facility risks public safety in the area and the loss of 400 family sustaining jobs would hurt the local economy. 

Paige Cognetti. The Scranton mayoral hopeful, who is a Democratc running as an Independent, received the endorsement from her old boss, Auditor General Euguene DePasquale. The Times-Tribune reports that DePasquale endorsed the former Scranton School Director for Mayor and lauded her as "the leader Scranton needs to stop the corruption and waste at City Hall and move the city forward." Cognetti is one of seven candidates running in the Nov. 5 special election for mayor, facing Chris Cullen, the Democratic nominee, Charlie Spano, the Republican nominee, and independents Kyle Donahue, John Goshleski, Giovanni Piccolino and Gary St. Fleur.
Philly Street Sweeping Pilot. Philadelphia selected six neighborhoods to participate in an experimental street sweeping program, but conditions and health concerns from workers have come under scrutiny. WHYY Newsworks dove into these conditions for workers, some of who use a "gasoline-powered leaf blower to push trash from curb lines and sidewalks into the street" for one of the city's "mechanical broom trucks" to suck it all up. Workers detail some of the issues they encounter, including syringes and human feces. The Philadelphia Street Department requires the workers to wear "protective gear," which includes reflective vests, steel-toed metal boots and gloves and offers safety glasses and disposable face masks, but some workers believe that the gear provided by the city is low quality and ineffective.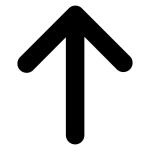 Elizabeth Warren. Most Pennsylvania and Philadelphia area elected officials have rallied behind the candidacy of former Vice President Joe Biden, the Mayor of Pennsylvania's largest city is pledging his support for Sen. Elizabeth Warren for the 2020 presidential race. Philadelphia Mayor Jim Kenney endorsed Warren's candidacy on Wednesday morning, issuing a statement saying that the Massachusetts Senator will unite the country and put power in the hands of working families. 
TWEET OF THE WEEK 
The Tweet of the Week comes from State Rep. Malcolm Kenyatta (D-Philadelphia). 
How a bill becomes a law. https://t.co/ivVblnlN8L

— State Representative Malcolm Kenyatta (@RepKenyatta) October 23, 2019