New polls shows some Democratic candidates are holding significant leads, while one Dem candidate uses profanity during a debate at a synagogue. Vice President Mike Pence rallied in PA for various Congressional candidates and one Republican County Facebook account deletes some controversial posts. All of that and more are in this week's Ups and Downs.
Every week PoliticsPA sends an exclusive extra Up or Down to Playbook subscribers. See who gets the extra up or down next week: sign up here.
Matt Cartwright. The Democratic incumbent received some good news on Friday of last week when the New York Times/Siena College Live Poll was completed. The poll shows Cartwright leading Republican challenger John Chrin 52-40 in the Northeast Pennsylvania district. Cartwright holds a substantial lead in favorability over Chrin in this poll. The newly drawn 8th district went to President Trump by 10 points in 2016 over Sec. Hillary Clinton. Trump still maintains a slight edge in approval rating in this district, with 48% approving of the President's job performance, 46% who disapprove and 6% who don't know.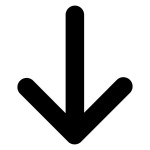 Scott Wallace. A GOP firm released a poll showing the Democrat holding a slight lead, but he earns a down arrow this week for his foul language at a recent debate. Sunday night, the candidates for Pennsylvania's 1st Congressional District debated at the Congregation Tifereth Israel in Bensalem. According to WBCB, Wallace "dropped an f-bomb" in front of those in attendance, while he and Rep. Brian Fitzpatrick (R-Bucks) were standing on the synagogue's 'bimah', an "elevated platform used for reading the Torah during services." Wallace later issued an apology "for any offense that might have been taken" in the WBCB story, and said he is passionate about protecting people from "insurance company abuses."
Ed Pawlowski. The former Democratic Allentown Mayor was sentenced up to 15 years in federal prison for "rigging municipal contracts in a scheme to raise money for his political campaigns for higher office." In March, Pawlowski was convicted on 47 of 54 charges into allegations of pay-to-play politics in Allentown City Hall. Pawlowski resigned that month after winning re-election in November for a fourth term. He denied wrongdoing and says he will appeal his conviction.
John Chrin, Lloyd Smucker, Scott Perry. Three Congressional Republican candidates welcomed in Vice President Mike Pence this week to rally with them on Wednesday. Chrin is trailing Cartwright by double digits in the latest New York Times/Siena College Poll, but the President remains popular in his district and a visit from Pence may help boost support. Eric Trump campaigned with Chrin earlier in the week in his district as well. Reps. Smucker and Perry remain the favorites in their GOP friendly districts, but both candidates were significantly outraised in the 3rd Quarter by their Democratic challengers, Jess King and George Scott. Pence rallied with them on Wednesday in Lancaster County, but a visit from Pence may indicate the race is closer than they'd like. President Trump tweeted his "total endorsement" of Chrin and Smucker yesterday afternoon as well.
Berks County GOP. Their Facebook account shared multiple posts this week blaming the Democrats for sending "fake bombs" to a number of prominent Democratic former and current elected officials and CNN. One post they shared stated, "Doesn't take a genius to figure out this "fake bomb" "Democrat" scheme". At this time it is unknown who has sent these pipe bombs in the mail to these various officials. Holly Otterbein of the Philadelphia Inquirer tweeted that the Berks County GOP appeared to have taken their various posts down blaming the Democrats for the situation.
Susan Wild. The Democratic candidate in Pennsylvania's 7th Congressional District received positive news when a Morning Call/Muhlenberg College Poll showed her up 7 points over Republican Marty Nothstein. The Morning Call described the 48-41 lead over him as "significant, but not insurmountable." However, former Allentown Mayor Ed Pawlowski's 15 year sentence to federal prison prompted Wild to release a television ad distancing herself from him. Wild, City Solicitor under Pawlowski for a short period of time, stated her position, "put her in proximity to the probe; she was not implicated." According to the Morning Call, Nothstein has taken the scandal surrounding Pawlowski and has tried to tie Wild in with him in ads. Wild's television ad includes the lead federal prosecutor on the Pawlowski case explaining how the probe started before Wild's role as City Solicitor and that the attacks on her are "simply untrue and unfair." Nothstein's campaign was critical of this ad noting that the the former federal prosecutor featured in the ad, Joe Khan, ran for Philadelphia District Attorney as a Democrat and has endorsed Wild.
Gubernatorial Ads. In the final stretch of the campaign, both incumbent Gov. Tom Wolf and GOP challenger Scott Wagner have taken to the television airwaves in releasing new ads. Wagner's four ads this week criticize Wolf on healthcare, school taxes, and tout President Trump's endorsement of him. Wolf's newest ads attack his GOP opponent by using various clips of him and painting the picture that he is unfit for office.   
TWEET OF THE WEEK
This week includes a basketball/political crossover tweet, as well as a tweet about Pennsylvania's favorite eateries.
You can call that a

(•_•)
( •_•)>⌐■-■
(⌐■_■)

Woj bomb https://t.co/meJVB607jP

— Zainab Javed ????‍♀️ (@zrjaved) October 25, 2018
*Extreme I'm from PA voice*

Yeah this gas station has the best food

— TopGolfMike (parody) (@Mikelennial) October 20, 2018