Naked ballots, talking on a hot mic, plus bad things happen in Philadelphia. All of that and more are in this week's Ups and Downs.
Every week PoliticsPA sends an exclusive extra Up or Down to Playbook subscribers. See who gets the extra up or down next week: sign up here.
Bethany Hallam, Emily Kinkead, and Liv Bennet. "Naked ballots" has emerged as a key topic of discussion. Three Allegheny County officials shone a light on the issue by posing topless with instructions of how to properly dress your ballot to ensure it will be counted in November's election. Hallam's tweet went viral on social media and the story was picked up by outlets across the state and the nation.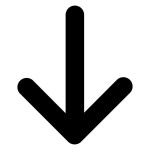 Philly Voting. If you watched the mess that was the presidential debate this week, one soundbite that will sure to be used for quite some time was President Donald Trump saying that "bad things happen in Philadelphia, bad things." Although the Philadelphia Inquirer notes that Trump "misled viewers or exaggerated his claims" about poll watchers in Philadelphia, there have been technical issues with early voting in the City of Brotherly Love. In addition to these technical issues, the Inquirer reported on how a contractor's laptop and several encrypted USB devices were stolen from Philadelphia's election warehouse. Surely one would think the state's largest city would rectify these security issues leading up to the presidential election, but it seems they still haven't locked all windows and doors on security matters. Billy Penn's Max Marin walked into the election warehouse one day after the Inquirer reported on the stolen material and said he was able to walk into the building unattended for several minutes before a staffer asked him to leave the building. This, too, was picked up by national outlets. 
Wendy Ullman. Beware of hot mics. The Bucks County Democrat and Gov. Tom Wolf were conversing prior to a press conference and talked about wearing masks, referring to what they were about to do as "political theater." Ullman has received pushback for those comments, while the story was picked up by national conservative outlets like Fox News and the Washington Examiner. 
LNP Investigative Reporting. The Lancaster Patriot, an "unbiased conservative news with a Christian viewpoint," was slated to publish its first print edition next month. However, the project will not be going forward after investigative reporting from LNP | LancasterOnline's Gillian McGoldrick and Carter Walker that discovered that the site's editor, Norman Asa Garrison III, hosted an "overtly racist and anti-Semitic podcast popular with white nationalists." 
Mike Kelly and Scott Perry. The House of Representatives overwhelmingly approved a non-binding resolution "condemning QAnon and rejecting the conspiracy theories it promotes," although the state's congressional delegation wasn't united on the matter. Reps. Mike Kelly and Scott Perry both voted "nay" on the resolution. Both GOP reps were successfully reelected during the 2018 midterms, although both won by less than 5 points each. 
Laura Olson. The Allentown Morning Call's DC correspondent announced that she is moving on from the paper to join the DC bureau for States Newsroom. We know readers in the Lehigh Valley and across the commonwealth will miss her excellent reporting for the Morning Call, but know she will do a great job in her new role for States Newsroom.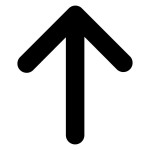 Philly Suburbs Dem Momentum. Democrats continue their momentum in the Philadelphia suburbs. A new poll from the Delaware Valley Journal released this week showed that former Vice President Joe Biden is leading President Donald Trump by 25 points, 60.6%-to-35.1%, in the Philly suburbs. In 2016, Sec. Hillary Clinton bested Trump in these counties by just 14 points, 55%-to-41%. The Philadelphia Inquirer also reports that with Bucks County Democratic Chair John Cordisco becoming SEPTA's newest board member, that Democrats hold a majority on SEPTA's governing body for the first time. 
Philly Treasurer. In another chapter of "bad things happen in Philadelphia" Treasurer Christina Dunbar was fired by Mayor Jim Kenney last Friday after it was announced he was charged with "fraudulently obtaining U.S. citizenship through a sham marriage and embezzling money from a prior job," according to the Philadelphia Inquirer. 
TWEET OF THE WEEK 
Desperate times call for desperate measures! So your favorite elected officials got naked so that you remember to make sure that your mail-in ballot is NOT submitted without its secrecy envelope!! #nonakedballots #dressyourballot pic.twitter.com/bQXaQRHj0j

— Bethany Hallam (@bethanyhallam) September 26, 2020
This is why we were right to destroy hitchbot https://t.co/v168Na4QMm

— Ryan W Briggs (@rw_briggs) September 25, 2020