A western PA county said that ballots were lost by the postal service, record cash is raised for control of the state legislature, plus a pair of outside groups face pushback for false and misleading ads. All of that and more are in this week's Ups and Downs.
Every week PoliticsPA sends an exclusive extra Up or Down to Playbook subscribers. See who gets the extra up or down next week: sign up here.
Butler County. This western PA county made local and national news when the county Bureau of Elections director announced that an unknown number of mail-in ballots were lost by the postal service. KDKA reports that the county and USPS are at odds over the matter. 
State Legislature Campaign Cash. As the race for control of the state legislature has emerged as a significant storyline for the 2020 election in Pennsylvania, the campaign cash is flowing in, in record numbers, the Pennsylvania Capital-Star reports. Their analysis of campaign finance records show that $35.4 million has been raised between 2018 and 2019 between the four campaign committees that raise money for state legislature seats. 
American Principles Project. The conservative super PAC sent false claims to Pennsylvania voters through text by claiming that former VP Joe Biden has "endorsed sex change operations for children as young as 8," Philly Clout reports. The Associated Press deemed the claim to be false as well.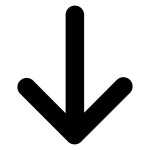 People for the American Way. PennLive reports that progressive advocacy group had an ad of theirs denounced by Democrat Brittney Rodas that suggested she believes that police kill members of their communities. Rodas said she was troubled by the ad and it does not "speak to what our campaign believes or what I believe as a person." The ad has been taken down. 
Mike Kelly. The Butler County Republican received criticism after he appeared to mock Biden's stutter when talking about the former VP's position on fracking during a press call for President Donald Trump's campaign, the Washington Post reports. 
Young PA Voters Mail-in Ballot Returns. PhillyVoice reports that as of Oct. 26, Pennsylvania voters between the ages of 18-24 were lagging behind in returning their mail-in ballots with just 38.4% of the requested 249,442 ballots returned. 
Mike Doyle. The Democrat challenging Philadelphia's lone Republican in the state legislature received pushback and had an endorsement withdrawn after old social media posts were resurfaced from the Philly GOP. Philly Clout and the Northeast Times report that 4 year-old social media posts in which Doyle used a racial slur and posted a picture of anti-Semitic graffiti were brought up by the local GOP. Doyle said that he used the language with someone who he considered to be racist and anti-Semitic, not "advocating for those bigotries himself," and apologized reports. However, this post still resulted in the Philadelphia Federation of Teachers pulling their endorsement of Doyle in his bid against state Rep. Martina White. 
Helen Gym. The Philadelphia City Councilmember's bill to prohibit the use of tear gas, rubber bullets, and pepper spray on protestors was approved by a 14-3 vote on City Council. 
Ben Forstate. WTAE highlighted his new map that shows the canvassing schedules for Pennsylvania's vote-by-mail returns.
TWEET OF THE WEEK 
I can say from experience that responding to a billboard is a pretty bad idea. Everyone keep him away from Facebook live…and golf spikes. https://t.co/9wxMfJPUs6

— Jason E. High (@jasonehigh) October 26, 2020