Gov. Tom Wolf signs an executive order dealing with carbon emissions, a bill that would raise the tobacco buying age in the state from 18 to 21 passes the state Senate, and a new poll shows President Trump trailing in a key county. All of that and more are in this week's Ups and Downs. 
Every week PoliticsPA sends an exclusive extra Up or Down to Playbook subscribers. See who gets the extra up or down next week: sign up here.
Cap and Trade Supporters. Gov. Tom Wolf signed an executive order instructing the Pennsylvania Department of Environmental Protection (DEP) to join the Regional Greenhouse Gas Initiative (RGGI), a collaboration among nine Northeast and Mid-Atlantic states to "reduce greenhouse gas emissions and combat climate change while generating economic growth." In a statement from Wolf, he said that climate change is "the most critical environmental threat confronting the world" and said that joining RGGI will give the state "that opportunity to better protect the health and safety of our citizens." The move is receiving pushback from Republicans in Harrisburg. According to the Pittsburgh Post-Gazette, House Republican leaders have vowed to use "the fullest extent of our legislative power" to show that Wolf doesn't have the power to enlist the state in a multi-state agreement without the General Assembly's support.
Mario Scavello. The Monroe County Republican's bill that would raise Pennsylvania's tobacco-buying age from 18 to 21 passed the state Senate with overwhelming support. The bill passed 43-6 with five Republicans and one Democrat voting against it. According to WITF, "there's evidence it'll get a warm reception in the House, too."
Immigrant Rights Groups. Immigrant groups called for Gov. Tom Wolf to veto the Construction Industry Employee Verification Act, which would prohibit unauthorized workers from being employed in the construction trades, but it will become law. During the latest edition of the Keystone Crossroads show "Ask Governor Wolf," he said that he wouldn't sign the bill or veto it, meaning it will allow the bill to become law. He called the decision a "tough one." Opponents of the bill believe it undermines workplace rights for undocumented workers, while supporters of the bill say it prevents an "unlevel playing field" for employers.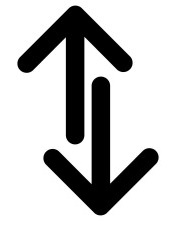 Larry Krasner. The progressive Philadelphia District Attorney can chalk up one court ruling this week as a victory and the other as a loss. The one ruling that didn't go his way was the Pennsylvania Supreme Court rejecting petitions by two death row inmates to find the state's death penalty as unconstitutional. Krasner, who is a staunch opponent of the death penalty, said in a statement that he was "disappointed" with the ruling describing it as "literally a matter of life and death" according to the Philadelphia Inquirer. The victory for Krasner was delivered when a federal judge ruled that the nonprofit group Safehouse's proposed safe injection site did not violate federal law. Krasner said in a tweet that the ruling was a "legal & moral victory."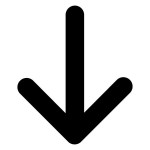 Mark A. Ciavarella. The former Luzerne County Judge, who is serving a 28 year federal prison sentence in a public corruption case, that was the subject of the 2014 documentary "Kids for Cash", was also disbarred this week. Last month, he voluntarily agreed to resign from the state bar, which let the state's highest court disbar him on consent, according to The Times Leader. 
Bob Bolus. It's going to be a crowded field in Scranton's next mayoral race with seven candidates that will appear on the ballot, but Lackawanna County judges did determine that one candidate will not be an option on Nov. 5. Bob Bolus, a Scranton businessman, was taken off of the ballot due to convictions he faced in the 1990s. FOX56 reports that he served one month in jail after judges say he received stolen property and tampered with evidence and solicitation within his trucking company and is considered a felon. Court documents show that Bolus is arguing that despite being ineligible to hold the office, he believes he should still be able to run for office. 
Donald Trump. President Trump has trailed in a number of Pennsylvania centric polls in 2018, but a new Mercyhurst poll specifically surveying voters in Erie County may be the most alarming poll to date for him. The poll released on Wednesday shows Trump trailing former Vice President Joe Biden and Sens. Bernie Sanders, and Elizabeth Warren in a hypothetical head to head matchup. Trump is also neck and neck with seven other Democratic presidential hopefuls in that same poll. In 2016, Trump became the first Republican presidential candidate to capture Erie County since Ronald Reagan in 1984. Erie was one of three counties that voted for President Barack Obama twice and flipped to Trump in 2016. 
John McCarthy. Rep. Brendan Boyle's chief of staff is moving on to work for the man he endorsed for president. McCarthy joined the former Vice President Joe Biden's 2020 presidential campaign as Deputy Political Director. 
TWEET OF THE WEEK 
The Tweet of the Week comes from Sen. Tim Kearney. 
Hey @LilNasX, any chance I can be on the next Old Town Road remix? https://t.co/JRLEXCdjRX

— Senator Tim Kearney (@SenTimKearney) October 3, 2019