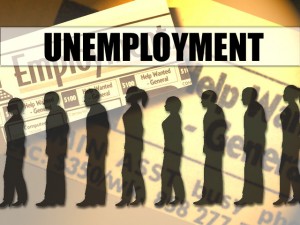 The Department of Labor & Industry released its monthly jobs report today, which showed the unemployment rate at a six-year low.
The Good News
Pennsylvania's seasonally adjusted unemployment rate dipped three-tenths from September to 5.4 percent – the lowest since August 2008, when it was also at 5.4 percent.
The unemployment rate in Pennsylvania for the month of October is four-tenths better than the national average of 5.8 percent.
Compared to October 2013, the unemployment rate fell 1.7 percentage points, three-tenths better than the national average of 1.4 percentage points.
On the year, total nonfarm jobs in Pennsylvania are up 0.8 percent. The growth has largely been within private industries, with gains being made in trade, transportation & utilities, and education & health services.
Overall, total nonfarm jobs were up by 12,600 to their highest level since August 2008. The largest growth was in the transportation & utilities field, adding 5,500 jobs.
The OK News
Only four sectors had fewer jobs this month than compared to September 2014: mining and logging (down 2.1%), financial activities (down 0.7%), government (down 0.4%), and education & health services (down 0.1%).
In comparison to October 2013, every sector showed growth, with the exception of information (down 2.3%), and manufacturing (down 0.3%).