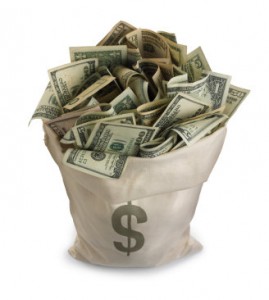 Pessimists always say voting doesn't make a difference.
Well, for one Philadelphia resident voting could make a $10,000 difference.
The Philadelphia Citizen, along with Sam Katz and former Mayor John Street, started this promotion as a way to increase voter turnout. It has captured national attention and somehow is legal (although it feels more appropriate to say it is not illegal).
Any voter in Philly is eligible to win regardless of party or candidate choice. To determine a winner, the Philadelphia Citizen will chose a polling place and time at random (computers will be involved). The first person to exit that polling place wins.
So if sometime tomorrow you see an excited person outside your polling place as well as a half dozen others cursing themselves for being a little early or a little late, you'll at least know why.