Onorato to Headline May Fundraiser for Rich Fitzgerald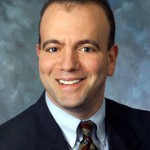 Allegheny County Executive candidate Rich Fitzgerald is poised to formally cash in on his somewhat under-the-radar political alliance with outgoing executive Dan Onorato.
Fitzgerald's camp is circulating an invitation for a May 2 fundraiser to be headlined by Onorato, as well as Congressman Mike Doyle, Senate Democratic Leader Jay Costa and House Democratic Leader Frank Dermody.
Onorato's support on the campaign trail should give Fitzgerald, the Allegheny County Council President, an additional fundraising boost in the weeks leading up to the May 17 primary.  Fitzgerald has been airing television ads since early April, unveiling his second ad last week.
Independent polls (here and here) conducted by Municipoll and released earlier this month show Allegheny County Controller Mark Flaherty faring slightly better than Fitzgerald in the race to succeed Onorato, who announced in January that he would not seek a third term. 
Fitzgerald was regarded as an Onorato ally during his time on the county council — siding, for example, with the outgoing executive on the controversial seven percent tax on poured alcoholic beverages in 2008.