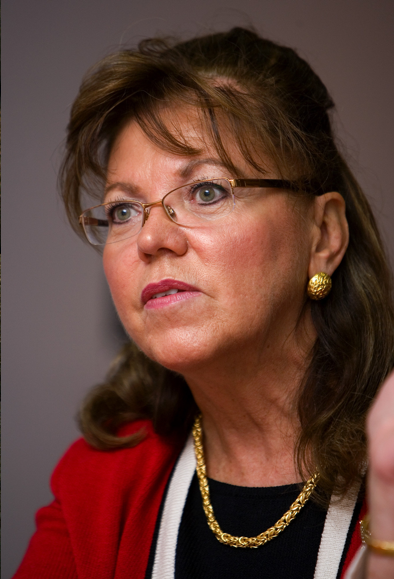 State Supreme Court Justice Joan Orie Melvin is facing a barrage of calls for her resignation, following what some observers consider to be the damning testimony in the trial of the former chief of staff of the Judge's sister, State Senator Jane Orie.
According to a report published by the Associated Press, Sen. Orie's former chief of staff Jamie Pavlot testified in open court that the Supreme Court Justice was involved in a cover-up of activities in the Senator's office in November 2009, after an office intern complained to authorities about politicking in the office in late October 2009.
"They said, 'If there's stuff in those boxes related to the judge, get it out…," Pavlot testified.  "It was maybe the day after Melvin's election [in November 2009]."
Pavlot's testimony calls Justice Melvin's credibility further into question. However, she had never previously mentioned the alleged conversation before – and she has been granted immunity as part of a plea deal with prosecutors.
Tuesday's testimony saw a second witness for the prosecution take the stand.  According to a report published in the Pittsburgh Post-Gazette, aide Kathleen Campbell testified that she had been directed by Ms. Orie's chief of staff to conduct political work while on the clock, amounting to about 30 hours over a six-year time span.
Orie has been accused of directing her taxpayer-supported staff to do political work for her and her sister, Melvin.  Melvin has not been charged but is under investigation.
Orie is being retried on 10 campaign corruption charges stemming from 2010 proceedings, including theft of services and conflict of interest in addition to 16 new counts which include perjury, forgery and evidence tampering related to the former proceedings which ended in a mistrial.
Prosecutors have alleged that Orie ordered Pavlot and other taxpayer-supported staff to work on political fundraisers and re-election campaigns that benefited the senator and Melvin.  A third Orie sister, Janine, has separately been charged with directing Melvin's former Superior Court staffers to campaign for the judge on state time in 2003 and 2009.