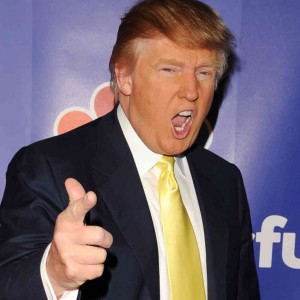 Congressman Bob Brady is not happy with Donald Trump.
Yesterday, Trump told a crowd in Dallas that a construction firm allegedly let him know that the world on the Capitol dome in D.C. wouldn't be done in time for the next presidential inauguration on Jan. 20th, 2017.
"So they're going to take all the scaffolding down, pay millions of dollars to do that. Millions," Trump said to avoid the bad optics. "And then after the inauguration, they're going to pay millions of dollars more to put it up again."
"They're going to take it down and put it back up. Can you believe it?"
Well, according to Chris Brennan of the Inquirer, Rep. Brady wants you to know the claim is not true.
"Though it may look like it at times, we are not running some kind of reality TV show here," Congressman Brady said. "We don't pull down scaffolding from the capitol dome for a TV shot just to re-erect it when the cameras are gone."
Brady told Brennan the exterior work on the dome should be done by spring 2016 and the interior work by the fall of next year.
"Mr. Trump will be able to see this for himself on inauguration day from the Mall as I am quite confident he will only be there as a guest," Brady retorted.