Though the issue has lingered since January, a voter has now filed an official Federal Election Commission complaint against Democratic Congressional nominee Scott Wallace.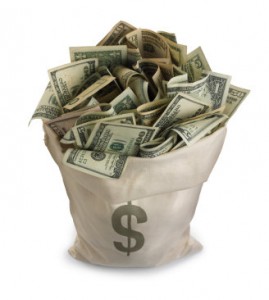 In what is already expected to be an important race to watch this fall — a recent poll shows Wallace neck and neck with incumbent Brian Fitzpatrick (R-Bucks) in PA-1 — the complaint formalizes an alleged violation Wallace opponents said merits an investigation into his campaign finances.
Wallace supporters, meanwhile, have called the filing an attempt to distract from poll numbers showing how competitive the race has become.
In a copy of the complaint filed May 22, voter Elmer Bowman of Red Lion alleges Wallace may have violated Federal Election Campaign Act disclosure requirements by not submitting paperwork within 15 days of raising or spending $5,000.
The Wallace campaign filed its statement of candidacy Jan. 24, the same day it released an online ad. Disclosure of a $35,000 for television ad production was filed Feb. 7.
Bowman's complaint notes the timeline, adding "it is highly unlikely that a television advertisement" of that cost "could be fully produced within the 15 days required."
Conservative online news site the Washington Free Beacon immediately took notice of the ad; National Republican Congressional Committee spokesman Chris Martin said at the time that it took the Wallace campaign "less than a week" to break finance laws.
In the same article, the Free Beacon addressed similar campaign filing issues with Rachel Reddick, another would-be Fitzpatrick challenger Wallace defeated in the May primary.
Filings of this type are commonplace for political committees, and it's worth noting that no voter seems to have stepped forward to file a similar complaint against Reddick.
When reached Tuesday Martin, of the NRCC, said the complaint is important because voters deserve to know if Wallace is not adhering to campaign finance law.
"Multimillionaire Washington insiders like Scott Wallace think the rules don't apply to them," Martin said.
Eric Nagy, Campaign Manager for Scott Wallace for Congress, called the complaint frivolous, and accused the NRCC of spending months trying to sell a blatantly false accusation.
"It's painfully obvious how scared Brian Fitzpatrick and national Republicans are of losing this seat, again trotting out this ridiculous claim," Nagy said. "Maybe they should be more concerned with the money Rep. Fitzpatrick took from a convicted felon linked to Jack Abramoff; or the dirty money he never returned from the disgraced Pat Meehan; or the quarter million dollars he's taken from corporate PACs."