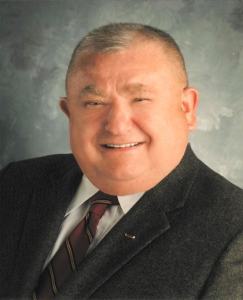 Democratic candidate for Congress John Hugya has just netted a seemingly odd endorsement: the NRA.
The National Rifle Association Political Victory Fund officially endorsed Hugya, a former Chief of Staff for Rep. John Murtha and a Korean War veteran, in his bid for the Democratic nomination in Pennsylvania's 12th Congressional District.
The NRA supporting a Democratic candidate could certainly broaden Hugya's appeal to right-leaning voters, considering an NRA endorsement is usually given to more conservative candidates.
James Baker, Director of Federal Affairs for the NRA-PVF, stated that Col. John Hugya, "demonstrated a proven commitment to our second amendment rights," earning an "AQ" rating with the organization — whichis equivalent to an A grade.
Hugya, for his part, was thrilled by the endorsement.
"I am honored to have the NRA's endorsement," he said. "My 100% commitment to the NRA shows my dedication to the fight for our constitutional right to keep and bear arms as President Obama continues to attack the rights of gun owners. I stand with the Constitution and the rights it guarantees."
Like former PA-12 Representative Mark Critz, Hugya is towing more of a centrist party line, supporting conservative causes like protection of the Second Amendment.
Hugya faces of businesswoman Erin McClelland in the upcoming Democratic primary. The winner will face Rothfus in the general.