Erin McClelland picked up a big union endorsement from IBEW Local 5 in her campaign to win the Democratic primary and face incumbent Rep. Keith Rothfus (R-Allegheny) in PA-12 next year.
IBEW Local 5 represents over 4,000 active and retired electrical workers in Southwestern Pennsylvania, where PA-12 is located.
"We are tired of the do nothing, overly partisan atmosphere in Washington, D.C. Ms.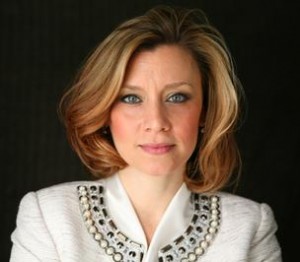 McClelland possesses the skills and determination to get things moving,"  IBEW Local 5 Business Manager Michael Dunleavy said. "We look forward to working with her to help improve the future of all Western Pennsylvanians, and in particular the day-to-day lives of working men and women."
IBEW is a large union in the district, and is the first union to endorse in this race. McClelland picked up four local endorsements last week, but this one may be particularly personal for her. McClelland's father was an IBEW member.
"This endorsement is extremely personal for me. The IBEW fed me, clothed me, sheltered me and educated me. I am immensely grateful for the many opportunities they have afforded me throughout my life," McClelland said. "Their continued support is an honor and a reminder that I, along with all of labor's children, must fight to protect the future of America's workers and the middle class."
McClelland's primary opponent is Col. John Hugya, a former Chief of Staff to Rep. John Murtha who represented the 12th district for 45 years. McClelland is a businesswoman from New Kensington.