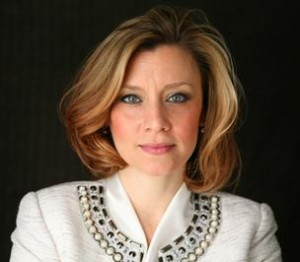 Erin McClelland secured her first influential national endorsement as Lily Ledbetter has pledged her support. Ledbetter champions womens' rights and was the driving force behind the Ledbetter Fair Pay Act of 2009.
Ledbetter explained that she identifies with McClelland's campaign goals.
"Erin McClelland is exactly the kind of woman we need in Congress," Ledbetter said. "We need more leaders in Washington who are committed to fighting for paycheck equality and making sure that working families get a fair shot. Erin knows that when women are paid fairly, our families and our country are made stronger, and she'll work hard every day for our middle class and working families. She won't back down from a fight, and she won't give up on us. I'm proud to support her."
McClelland revealed that she herself suffered from pay inequality and that the topic is a "family issue," not merely a women's issue. Women are increasingly becoming the primary breadwinners in middle class households, according to McClelland, therefore "equal pay for equal work is a crucial part of helping middle class families get ahead."
Other notable groups have promised to support McClelland as she challenges incumbent Keith Rothfus (R-Allegheny) in November.
"When the incumbent Congressman can't even support the Violence Against Women Act, it's clearly time for a change in leadership," Clare Bresnahan, political director of the Women's Campaign Fund commented. "Pennsylvania women and families need a voice in Congress who will stand up for them, which is why WCF is proud to endorse Erin in this critical race."
A business executive with over 18 years of experience working in healthcare, Erin McClelland lives in Allegheny County. She will challenge Congressman Keith Rothfus.
McClelland handily defeated John Hugya, former chief of staff under Rep. Jack Murtha, earning 72.7% of the vote in the primary. Rep. Rothfus defeated Democrat Mark Critz in 2012, earning 51.7% of the vote.