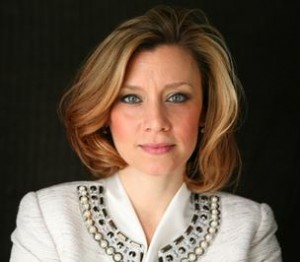 Erin McClelland picked up her second IBEW endorsement in her campaign for the Democratic nomination in PA-12, this time, it's IBEW Local 29.
"IBEW Local 29 is proud to endorse Erin McClelland. IBEW Local 29 endorsements are the result of a thorough and rigorous democratic process," says Jim DePoe, IBEW 29 vice-president. "Our members believe that Erin McClelland will be bold and strong in her convictions to stand up for working men and woman of Pennsylvania 12th Congressional district."
McClelland highlighted her familial union connections in her statement about the endorsement.
"I am honored and humbled to have the endorsement of IBEW 29. My father, Ken Jones, worked as a lineman for Duquesne Light for thirty years and was an IBEW 29 member his entire career. His union wages helped support a family and made sure I had an opportunity to attend college and start a small business," she said. "But the American Dream of families like mine has been under attack by people in Washington for decades, and the people of Western Pennsylvania have had enough. When I'm elected, I'll stand up for working families like mine and fight to make sure they get a fair deal."
McClelland has picked up other endorsements from local officials including: State Representative Erin Molchany (Allegheny), Lawrence County Commissioner Steve Craig, Westmoreland County Commissioner Ted Kopas, Ellwood City Mayor Anthony Court, Beaver County Register of Wills and Clerk of Courts Carol Fiorucci, Lawrence County Council members Ralph Chippetta and John Todorich, Westmoreland County Democratic Chairman Dante Bertani, Westmoreland County Democratic Committee Executive Director Jesse Walker.
She's also been backed by the Women's Campaign Fund. She lives and works in the district as an alternative health care provider.
McClelland faces Congressman John Murtha's former chief of staff, John Hugya for the Democratic nomination and the winner will face incumbent Rep. Keith Rothfus (R-Allegheny)