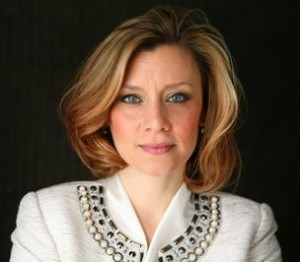 Rep. Keith Rothfus (R-Allegheny) brought his fourth quarter fundraising lead over into the first three months of 2014, placing him comfortably ahead of his Democratic opponents. Between the two Dems, businesswoman Erin McClelland has the lead while Col. John Hugya remains in a distant last place.
Rothfus raised $241,253 and spent $93,793. Adding insult to injury for his opponents, the Republican has $1,019,907 cash on hand. McClelland doesn't quite manage to come close to Rothfus. She has $58,117 raised, $47,145.54 spent and $31,619.29 cash on hand. Hugya brings up the rear with $19,730 raised, $24,285 spent and $20,441.45 cash on hand.
Rothfus
Rothfus' enthusiastically capitalized donor list from his report detailed his hold over the 12th district as an incumbent, clear through the long list of individual donors and organizations. The Citizens for Prosperity in American PAC gave $5,000, as did the FirstEnergy Corp. PAC. The Highmark Health PAC gave Rothfus $1,500, while the Jim Gerlach For Congress Committee donated $2,000 to Rothfus' campaign. He also had plenty of individual donors to help keep him afloat, with totals ranging from $15 to $2,500 contributed.
Over half of Rothfus' expenses went to some type of consulting: $57,146.01 to be exact. There were also the usual event tickets, postage fees and political contributions. Rothfus even gave himself $5,729.22 for "mileage, meeting expenses, travel." He's listed as owing zero debts to the committee.
In comparison to his fourth quarter numbers, Rothfus has remained quite steady. No doubt that this is what has helped him keep his lead in the 12th district.
McClelland
McClelland's report posted better numbers than her fourth quarter filing. While she only raised around $29K then, the first three months of 2014 brought in just about twice that.
She too had her share of individual donors, ranging from $100 to $2,600. The Engineers Political Education Committee and Sheet Metal Workers' International Association contributed $5,000 each. United Food and Commercial Workers International decided to throw in $500.
The Dem also spent the better part of her total expenses on consulting. She also listed social media marketing, postage and office rental. A return of contribution is also listed, $500, to Tom Ayoob Jr. Inc., the reason placed on the donor list being "impermissible funds." McClelland is listed as having $5,400 in debt.
Hugya
The Colonel's first quarter report was a drop off from his previous. Nearly all of his donors were individuals, with the only organization of Plumbers and Pipefitters Local 354 PAC donating $1,000. Just a handful of individuals maxed out.
This quarter, Hugya spent $4,555.14 more than he raised. The expenses include a variety of things, from campaign supplies to travel to invitations. There were $1,699.04 in campaign office furnishings listed, as well as a $500 refund to Ed Sheehan Jr.
Hugya is listed as having $2,500 in debt.
In comparison to the fourth quarter, while Rothfus has kept his lead, McClelland and Hugya seem to have switched spots. Though it is fair to point out that McClelland outraised Hugya by a great deal more than he outraised her in the fourth quarter. In a Cook PVI-rated R+9 district, with slow starts for the Democrats, Rothfus is likely feeling comfortable.