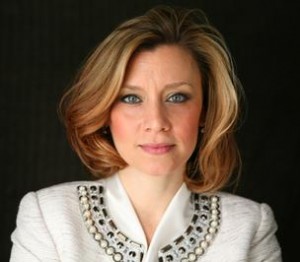 Following a week with two labor endorsements, Erin McClelland won a handful of endorsements from Beaver County officials.
Beaver County Commissioners Joe Spanik and Tony Amadio, Beaver Falls Mayor George Quay, and State Representatives Jaret Gibbons (HD-10) and Rob Matzie (HD-16) are supporting the first time candidate in her campaign for the Democratic nomination in PA-12.
"I'm proud to endorse Erin McClelland for Congress because she truly cares about finding solutions to the challenges we face here in Beaver County," said Commissioner Spanik. "Whether it's sticking up for working families, taking care of our veterans, or making sure our children have safe streets and a good education, Erin McClelland cares more about solving problems than telling us who to blame. I know she's the right choice for working families and the right choice for Beaver County."
McClelland adds these endorsements to a growing list of other local officials: State Representative Erin Molchany (Allegheny), Lawrence County Commissioner Steve Craig, Westmoreland County Commissioner Ted Kopas, Ellwood City Mayor Anthony Court, Beaver County Register of Wills and Clerk of Orphans' Courts Carol Fiorucci, Lawrence County Council members, Ralph Chippetta and John Todorich, Westmoreland County Democratic Chairman Dante Bertani, Westmoreland County Democratic Committee Executive Director Jesse Walker.
"I'm honored to have received the endorsement of true public servants like Commissioners Spanik and Amadio, Mayor Quay, and Representatives Gibbons and Matzie. They work hard every day for Beaver County residents, and I plan to bring that same passion to the United State Congress," McClelland said in a statement after the latest batch of endorsements. "I want to make sure that the people in Washington understand the issues we face in Beaver County and will work tirelessly to get government working for us. I know we can do better."
In the Democratic primary, she faces John Hugya, former chief of staff to Rep. John Murtha. The winner of the primary will likely face Representative Keith Rothfus (R-Allegheny).