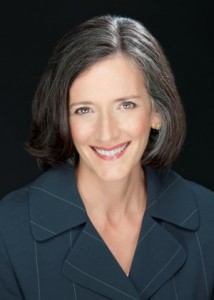 Val Arkoosh is the only candidate in the PA-13 Democratic primary with no political experience. Yet she was able to raise an impressive amount of campaign cash last year.
The physician/activist raised $203,089 during the fourth fundraising quarter according to an email sent out by her campaign. This was a bit less than the $228K Arkoosh brought in during the previous quarter but her campaign still has over $643,000 cash on hand.
"I'm proud of the momentum we've built from the ground up so far and motivated to continue running an assertive, grassroots-driven campaign in the next months that connects with each and every voter on the ground," said Dr. Arkoosh.
The campaign raised about $935,000 in all of 2013 and eclipsed $200,000 during three straight fundraising quarters, which is an extraordinary feat for a rookie candidate going against several experienced politicos.
Other candidates in the Democratic primary to replace Allyson Schwartz in PA-13 are State Rep. Brendan Boyle, State Sen. Daylin Leach and former Congresswoman Marjorie Margolies. No other campaigns have released their fourth quarter numbers yet.