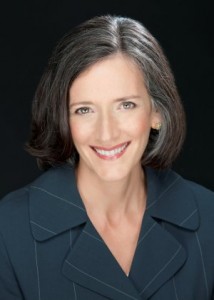 Val Arkoosh is the only one of the four Democratic candidates in PA-13 without any political experience, which would seem to make her the perfect candidate to be a game changer.
That is just what she's been labeled by the Women's Campaign Fund. The WCF is a non-partisan group that seeks to elect pro-choice women into office regardless of party.
Their Game Changer initiative was set up to highlight 40 different women throughout the country. "It's a vision of the future we want to see for our government," they write. "And a roadmap of how we're going to get there."
"Dr. Valerie Arkoosh isn't a career politician," the WCF says in explanation of her designation as a game changer. "She is a physician, parent of three, and a community leader. As a practicing obstetric anesthesiologist, she has helped thousands of women of all ages, incomes, and backgrounds. In Congress, she would be a credible, vocal advocate for women's healthcare and reproductive rights."
"Women's Campaign Fund is exceptionally proud to endorse Val Arkoosh in her race for Pennsylvania's 13th Congressional District," said Clare Bresnahan, Political & Programs Director for WCF. "It would be fitting if the seat currently held by the only woman in the Pennsylvania delegation were to be represented by another strong, highly qualified woman leader like Val."
"Women's Campaign Fund has been with me since the beginning of my campaign last year, and I'm honored to be selected for their "Game Changer" initiative," Arkoosh responded. "WCF believes that we change the political game by changing the players. That's how we're going to challenge the status quo and stand up for the most critical issues facing women and families in our communities."
Other Democratic candidates in the race for PA-13 include State Rep. Brendan Boyle, State Sen. Daylin Leach and former Congresswoman Marjorie Margolies.