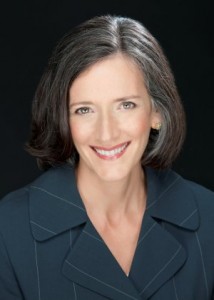 Since she filed to run for Allyson Schwartz's congressional seat on March 14, physician and activist Valerie Arkoosh has brought in more than $218,000 in campaign cash.
That's according to her campaign, which filed a fundraising report this week. Her campaign did not release numbers for cash on hand.
It's a healthy sum for a first time candidate, even one with the political acumen of Arkoosh.
She is well connected in Democratic circles, thanks in no small part to the fact that she has been an active Schwartz fundraiser. Her husband, Jeff Harbison, was Schwartz's congressional campaign treasurer.
"The outpouring of financial support for my candidacy in these early stages demonstrates the desire for candidates ready to fight for the forgotten families who too often fall through the cracks of our health care system or are left behind by a stagnant economy," Arkoosh said.
Since she made her candidacy official before April, the FEC required a fundraising report. It covers the time through March 31.
Arkoosh is off to a strong start; a show of financial strength is likely the reason she decided to file early. Primary candidates will probably have to raise over $1 million to be truly competitive.
However, she did fall short of the $250,000 goal she had cited in an email to supporters.
Arkoosh, 52, is a professor at U Penn and the most recent past president of the National Physicians Alliance, which loudly advocated for the Affordable Care Act. She's been on TV on that subject (Martha Stewart in 2009) and Medicaid (this year on MSNBC).
Now that Schwartz is officially in the race for Governor, a number of Democrats have positioned themselves to run for her seat. The safe-Dem district comprises parts of southern Montgomery County and northeast Philadelphia.
State Rep. Brendan Boyle (D-Phila), state Sen. Daylin Leach (D-Montco) and former Philly Controller Jonathan Saidel have all filed paperwork to run.
Former Congresswoman Marjorie Margolies-Mezvinsky floated her interest this week. Other potential candidates include Montco Prothonotary Mark Levy and state Sens. Mike Stack and LeAnna Washington (D-Phila).
No other candidate will file for the first quarter, but two did file reports at the end of 2012.
Boyle ended the year with $49,000 on hand, and Leach's campaign recently said he has $168,000 in his state legislative campaign account.
In both cases federal rules prohibit money from being transferred into a congressional campaign account. However, either campaign could refund state cash to individual donors and ask them to donate the refund to the congressional effort.