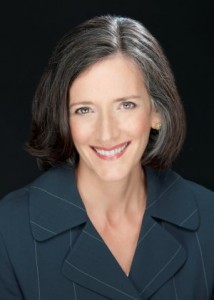 It has been a good couple of days for Val Arkoosh.
While the physician and first-time candidate continues to use her credentials in the medical field to pick up endorsements, she has now received the backing of a State Representative and a bio in the Huffington Post.
State Rep. Steve McCarter (D-Montgomery) of Pa's 154th legislative district has officially endorsed Arkoosh in her bid the Pennsylvania's 13th Congressional District seat.
"I have known and worked with Dr. Val Arkoosh for almost 10 years. In that time I witnessed her relentless dedication to improving the health & well-being of our communities here in greater Philadelphia and throughout our Commonwealth, and I'm proud to support her run for Congress." said McCarter. "Val was a fierce advocate in Harrisburg for expanding Medicaid, which we know would create jobs and ensure everyone in Pennsylvania has access to healthcare."
"I'm confident in Val's ability to hit the ground running in Congress given the relationships and track record she's built at the national-level working with a coalition of faith, labor and community organizations on the Affordable Care Act."
McCarter's legislative district overlaps with Pa.'s 13th congressional district.
"Rep. Steve McCarter is a leader committed to the ideals of fairness, equality, and getting things done for his district, and I'm extremely honored by his endorsement," said Arkoosh. "Steve is a champion for improving and investing in public education, raising the minimum wage, and equality for our LGBT brothers and sisters. I look forward to working with him on pushing these priorities in Congress."
Also, in a move that has become common place for organizations representing the medical field, Arkoosh also received the support of American Medical Political Action Committee and Pennsylvania Medical Political Action Committee.
The Huffington Post bio discusses Arkoosh's support to the Affordable Care Act and her commitment women's rights. Arkoosh says that she will bring "a very different background and perspective" if she is elected.
Arkoosh faces former Congresswoman Marjorie Margolies, State Rep. Brendan Boyle (D-Philadelphia) and State Sen. Daylin Leach (D-Mongtomery) in the PA-13 Democratic primary.