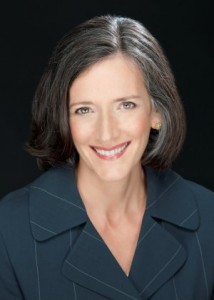 In the early hours of May 16, physician Val Arkoosh picked up her second Philly newspaper endorsement, courtesy of the Philadelphia Inquirer.
The paper's editorial board described Arkoosh as a candidate who "takes a holistic view on issues." They focused on her background as a physician and her experience with public health policy, alongside her support for increasing wages, helping the environment, reducing gun violence and promoting retirement security.
Arkoosh's campaign pointed out how the Inquirer closed the endorsement with a reference to her role in helping to pass the Affordable Care Act: "Arkoosh would be an informed voice in Congress, and she has shown an ability to work with others and accomplish much."
The big-time endorsement follows the support of another heavyweight in the Philly newspaper world, the Philadelphia Tribune. Arkoosh also scooped up an endorsement from the AFSCME District Council 47 earlier this week.
The Inquirer's endorsement for Arkoosh can be read in its entirety here.
In the race for the Democratic primary in PA-13, Arkoosh faces State Rep. Brendan Boyle, State Senator Daylin Leach and former Congresswoman Marjorie Margolies.