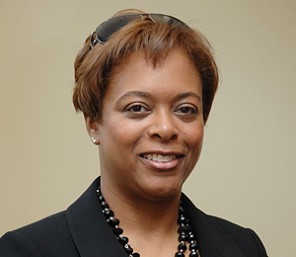 Former Congresswoman Marjorie Margolies earned another endorsement today for her campaign to replace Allyson Schwartz in Pennsylvania's 13th congressional district from Philadelphia City Councilwoman Cindy Bass.
Bass represents the 8th Council District in Philadelphia. Bass has also served as a senior policy advisor to Congressman Chaka Fattah and was a Special Assistant to Allyson Schwartz when she was in the State Senate.
"Marjorie showed all of us what an agent of change looks like and I am proud to endorse her return to Congress because Washington desperately needs her leadership now more than ever," Bass said.
The only problem? Exactly none of Bass's council district – in Northwest Philadelphia – overlaps the 13th congressional district. They share 0 voters.
"In her short time on Philadelphia's City Council Cindy has already made her mark spearheading the revitalization of commercial corridors of her 8th Council District," Margolies said, "many of which run into neighborhoods bordering PA-13."
Bass and all of her constituents are represented by Chaka Fattah in the 2nd district.
Margolies is currently running for the Democratic nomination for the 13th Congressional District. Her opponents include State Senator Daylin Leach, State Representative Brendan Boyle, and physician/activist Valerie Arkoosh.
A few other names who have backed Margolies include State Senator LeAnna Washington, State Representative Madeleine Dean, and State Senator Shirley Kitchen.