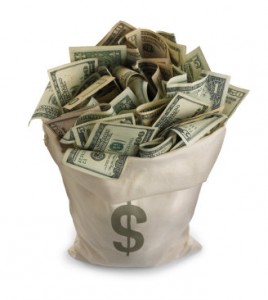 With the primary fast approaching, the candidates in PA-13 are spending big in preparation for a highly contested race.
Now that the April numbers are in, it is clear that television ads will play a large role in who comes out on top come May 20th.
Marjorie Margolies
Former Congresswoman Marjorie Margolies raised a respectable $93,334 in the month of April, making a strong push to win back the seat that she filled from 1993 to 1995. She did spend more than she took in, however — $101,674.65 to be exact — but she still has $151,448.76 of cash on hand.
Margolies received donations from former Governor Ed Rendell, totaling $1,000, as well as from prominent Democratic campaign worker Joe Trippi, which totaled $1,500. Margolies also received $1,000 from a former White House Counsel under President Bill Clinton, Attorney Bernard W. Nussbaum.
Most of Margolies expenses went to consulting firms. She also spent $8,700 for voting contact services through Jones & Associates, and $3,000 on photography. Trippi also received $3,500 from Margolies for his help on her campaign.
Brendan Boyle
State Rep. Brendan Boyle (D-Philadelphia) had the least impressive April of all the candidates in PA-13; he was only able to raise $34,808. But that did not stop him from spending. Boyle's expenditures totaled $252,064, which adds up to a very lopsided burn rate. However, the state Rep. still has plenty of funds on hand — $180,981.
Notable contributions to Boyle's campaign include the American Bankers Association PAC who donated $5,000 to his campaign, and the Philadelphia Federal Credit Union PAC who gifted Boyle $1,500.
Meanwhile, the candidate gave $60,000 to his campaign through contributions and reimbursements. He also pitched in an additional $40,000 on May 7th.
Most of Boyle's expenses came from a large media buy that cost him $173,212. Boyle also paid Kennedy Communications $68,256 for their services.
Daylin Leach
State Senator Daylin Leach wins for the best fundraising in the month of April. Leach took in $96,791, which beat out all of his opponents. Leach did spend quite a lot, however, but with the primary fast approaching, it's now or never. Leach spent $468,202 and still sports a solid $278,591 of cash on hand.
Leach received $5,000 from the progressive advocacy group Moveon.org, and he also received that same amount from the National Education Association. Leach also received support from his colleagues; State Senator Jay Costa gave $1,000 and State Rep. Mary Jo Daley did that same.
Leach's expenditures came almost solely from his large advertisement buy, which involved spending a whopping $310,106 to Buying Time LLC. A little under $100K also went to consulting and field work.
It should also be mentioned that, in addition to a $38,700 donation in April, Leach gave $250,000 of his own money to his campaign on May 6th.
Val Arkoosh
Physician Val Arkoosh continues to lead the pact in the PA-13 race in regards to campaign funds. Arkoosh raised $772,716 in the month of April, but $700,000 came from a personal loan — so lucky for Leach, he still keeps the title of best fundraiser. Arkoosh has spent the most money, an impressive $1,030,069 spent, and she still has plenty of money to work with — exactly $430,178.
Arkoosh's background as a physician shows in her campaign supporters. The American Psychiatric Association PAC gave her $1,000, the American College of Cardiology PAC gifted her $2,500, and the American Academy of Neurology BRAINPAC sent $1,000 her way to help fund her campaign.
Like Leach and Boyle, most of Arkoosh's expenses are tied to an ad buy; she spent $413,000 for television ads courtesy of Adelstein Liston. In addition, Arkoosh spent $75,058 on strategy.
As PA-13 is a heavily Democratic district, the nominee should be the heavy favorite come November.