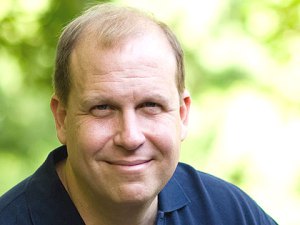 Former DEP Secretary and gubernatorial candidate John Hanger weighed in on the primary race for PA-13, endorsing State Senator Daylin Leach.
"I'm proud to endorse Daylin Leach for Congress. I have worked along side him and know him as a true warrior for our shared progressive values," Hanger said. "We need to send him to Washington to take on the tough fights like raising the minimum wage; eliminating the tipped minimum wage; holding Wall Street accountable; and ending the disastrous prohibition on marijuana that is destroying entire communities across Southeastern Pennsylvania."
Both Hanger and Leach are known for their strong advocacy work in the legalization of marijuana.
Last week, 
John Hanger announced the launch of his new project, an advocacy organization, the Pennsylvania People's Campaign.
"When I withdrew as a candidate I stated that I would continue to fight for the issues we raised in the campaign and that resonated with people across the state" said Hanger. "Through the Pennsylvania People's Campaign, we will be able to support the transformational changes for which Pennsylvanians hunger."
According to Hanger, the agenda will initially focus on policies to combat economic injustice, promote clean and sustainable energy, rebuild quality public education, bring forth a New Birth of Freedom that includes reform of Pennsylvania's unjust and outmoded marijuana laws, and restore integrity in government.
Leach scored another big, progressive endorsement this week from Senator Bernie Sanders.
But while he's earned kudos from statewide and national progressives, he faces tough competition in the Democratic primary to replace Rep. Allyson Schwartz (D-Montgomery) who announced her retirement last year. Also running to replace her are State Rep. Brendan Boyle, physician Dr. Valerie Arkoosh and former Congresswoman Marjorie Margolies.