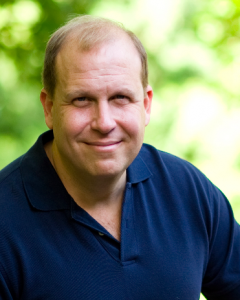 State Senator Daylin Leach came out in front of the widest congressional primary pack in the state.
Leach raised $335,660; physician Valerie Arkoosh came in second with $220,474; former Congresswoman Marjorie Margolies in third with $211,178 raised; and State Rep. Brendan Boyle in a distant fourth with just $114,246.
Two Republicans are also battling to represent one of the most D-leaning districts in the state, Dee Adcock and Bev Bowser. Adcock raised $63,600 after a $50,000 loan from himself. Bowser raised $15,780.
There were drastic changes in the leaderboard of the Democratic contenders in terms of fundraising, but one thing remains the same – Margolies' negative burn rate.
Margolies
Her spending was more under control than the fourth quarter, but she spent $225,255 after raising $211,178 (106% burn rate). Her expenses were about the same as last year, high end consultants: Linda August $14,000, Erickson & Company Inc. $9,000, Info Voter Technologies Inc. $25,000, Joe Trippi & Associates Inc. $10,880, $24,000 Katz Watson Group Inc., $40,000 for Ken Smuckler.
The major fundraiser with Bill Clinton was held during the 2nd Quarter, but will be drastically needed to boost her cash on hand number, which sits at a dangerously low $159,789, not all of which can even be used in the primary after double max-out contributions.
This quarter did see some other high-profile contributors, including Bill Richardson $1,000, Governor Ed Rendell $500, Ezekiel Emanuel $500.
Leach
Leach is the big winner in this quarter. He outraised his competitors by a fundraising-mile and held onto a lot of it to bring his cash on hand number much closer to Arkoosh's.
He spent $162,655, leaving him with $654,202, certainly enough to purchase serious amounts of air time closer to the primary.
His more than $300,000 in contributions came from maximum checks from 13 of his 22 Democratic colleagues in the Senate, and $16,000 from himself.
This is a major improvement over Q4 when Leach placed 3rd in the cash raised totals with $170K, and $481,197 on hand after spending $65,994 in the last quarter of the year.
Arkoosh
The first-time candidate impressed again this quarter, bringing in $220,474.
She spent reasonably ($176,875), maintaining her lead in cash on hand at $687,530. About 80% of that is money that can be used for the primary, so she and Leach are neck and neck moving into the last month of the campaign.
Boyle
One of the biggest surprises in the Q1 reports for this race was Boyle's total raised. He brought in just $114,246, which would be an impressive amount were he not competing in a four-way primary for a safely Democratic seat.
This is even a decrease from Q4, where he raised $140,000. The last quarter of the year is typically slow, given that several major holidays fall in the period, making fundraisers more difficult to schedule.
He didn't spend much, $97,111, but his cash on hand, $398,237, will not buy him the sort of exposure that Arkoosh and Leach will be able to afford.
Adcock
This Republican has been a good sport in the race, attending debates where the audience was clearly biased against him but his fundraising does not indicate a candidacy that is able to overthrow such a heavily Democratic seat.
He loaned himself $50,000, leading to a total raised of $63,600. He spent $16,441 and finished the period with $47,188 on hand.
Bowser
Adcock's opponent for the uphill battle to the general election posted smaller numbers and has run an even lower-profile campaign.
She raised $15,780, spent $12,347.39 and has just $2,432.61 on hand moving into the second quarter. If you subtract Adcock's loan, though, she did slightly outraise him in total contributions.