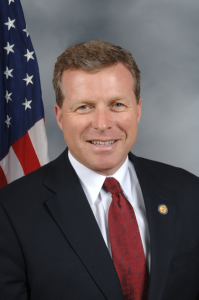 Rep. Charlie Dent is less than pleased with his colleagues in the House of Representatives and the agenda they've presented so far.
A moderate Republican, Dent was among those to oppose a controversial anti-abortion bill that was pulled from consideration late Wednesday night.
The bill, which would have banned abortions after 20 weeks with few exceptions, was to be voted on Thursday — coincidentally the 42nd anniversary of the Roe v. Wade decision. Instead, the House will vote on a less controversial abortion bill, a bipartisan measure that will prohibit taxpayer funding of abortion.
Dent was a part of a closed-door conference meeting Wednesday afternoon led by House Majority Leader Kevin McCarthy. In the meeting, McCarthy expressed a desire to move forward with the bill and was met with criticism from moderates and female lawmakers.
A frustrated Dent recapped the comments he made in the meeting to National Journal, saying that his party should stay away from "very contentious social issues."
"Week one, we had a speaker election that did not go as well as a lot of us would have liked," Dent said. "Week two, we got into a big fight over deporting children, something that a lot of us didn't want to have a discussion about. Week three, we are now talking about rape and incest and reportable rapes and incest for minors. … I just can't wait for week four."