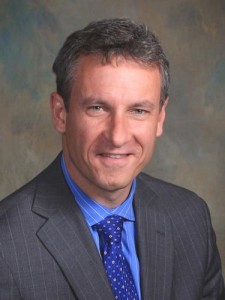 Incumbent Representative Matt Cartwright (D-Lackawanna) continues to expand a large financial advantage over his Republican adversaries.
Pennsylvania's 17th Congressional District leans Democrat, sporting a D+4 partisan voting index. Cartwright seems poised to retake his seat.
Matt Cartwright
Cartwright raised $121,155 and has $527,715 cash on hand. He has spent $64,410 and has plenty of money left over to ramp up campaign efforts.
Cartwright does, however, still have a $390,000 debt to himself that is a holdover from his 2012 run.
Matt Dietz
Republican Matt Dietz has the best showing of all Cartwright's challengers — which isn't really saying much. He raised $9,525 and has $13,089.45 cash on hand. He has spent a sizeable percentage of his funds, $9,010.83 to be exact, but that is not enough to put together a strong enough campaign to unseat Cartwright.
David Moylan
Republican David Moylan pulls up the rear with only $6,250 and a measly $919.06 cash on hand. He has spent $7,304.37 but also has $500 in debt.
To Moylan's credit he does have his own uniquely named PAC called the Doc Moylan Goes To Washington Election Committee.
The final Republican candidate, Matt Connolly, has yet to have his report posted.