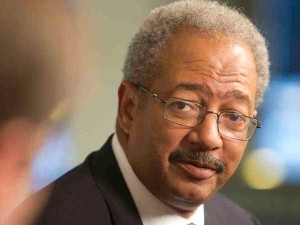 Defending against federal charges is never cheap.
Eyeing an upcoming fight with the Department of Justice, Chaka Fattah has set up a fund to defend himself against 29 counts of racketeering, fraud and bribery.
The legal defense fund was approved on Sept. 4 by the House Ethics Committee, though Fattah was made to step down from his subcommittee position on the Appropriations Committee, according to a report by Politico.
"The Preservation of Public Service Legal Trust will ensure that I have the best people and resources necessary to defend my name and my good works in Congress on behalf of the citizens of the Second Congressional District," a new campaign website launched by the 11-term congressman reads.
Fattah has pleaded not guilty to all the charges levied against and confirmed he will run for re-election next year. Fattah will face a primary challenger for the first time since gaining a seat in the U.S. House of Representatives, with his criminal trial to start a week later on May 2nd.