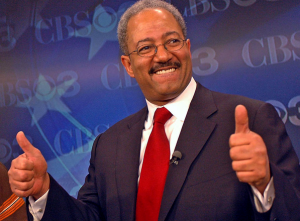 Yesterday, the Philadelphia Federation of Teachers Local 4 (PFT), which represents more than 11,000 teachers across Philadelphia, held its Executive Board Meeting where they voted "unanimously" to support Congressman Chaka Fattah for re-election to Congress.
"Not only has Congressman Fattah  been a leader in Congress with his GEARUP and the  American Opportunity Tax Credit programs but most recently he showed his commitment to  public schools when he announced a $191M grant to the Philadelphia School District," PFT President Jerry Jordan said. "He has visited most of our schools and helped many of our young people succeed in college and beyond. His commitment backed up by his seniority is what our children need. The PFT knows how to win elections and we fully plan to mobilize our members and retirees to help the Fattah team win."
"Our ability to read this is thanks to a teacher, and my ability to win this election is in no small part because of teachers ­the PFT," responded Congressman Fattah. "The American Federation of Teachers and the PFT have against all odds, fought for the best in American education and I am glad to have them fighting on our side."
This announcement comes on the heels of Fattah's opponent, Dwight Evans, winning the endorsement of the Pennsylvania Association of Staff Nurse and Allied Professionals.
In addition to Evans, Congressman Fattah will be up against Philadelphia Ward Leader Dan Muroff and Lower Merion Commissioner Brian Gordon in the April 26th primary.
The 2nd Congressional District consists of parts of Northwest Philadelphia as well as Southwestern Montgomery County.