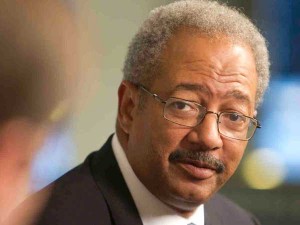 The long-running investigation into Congressman Chaka Fattah and his misuse of taxpayer funds continues, with the investigation turning to a nonprofit that was supposed to help needy school children.
In 2005, Rep. Fattah helped bring $3.3 million in Congressional earmarks to the Educational Advancement Alliance.
Less than 10 years later, the money is gone and the nonprofit is closed. Sources close to the investigation wonder if the objective of the funds, a math and science center, ever even opened in the first place. The FBI is now investigating where the money was spent and what exactly happened to Educational Advancement Alliance.
"I am proud to have helped secure federal funding for hundreds of universities, nonprofit organizations, and community groups," Fattah said in early November.
In a December 2013 filing, the Educational Advancement Alliance listed net liabilities of $1.1 million, this despite $28.3 million in public support from 2007 to 2011.
An audit completed by the Justice Department questioned the charity's spending of grant money and criticized unauthorized payments to consultants.
The group, which purchased a building for the school for $450,000, now wants to sell it. Federal officials want to determine if the group has the authority to sell the building, since it was remodeled with federal money. A recent property assessment listed the new property value at $289,100 – far less than the original purchase price.
In August, Fattah's ex-Chief of Staff pled guilty for campaign finance fraud, and in October, Fattah came under fire for paying out nearly $6 million to associates with taxpayer money.