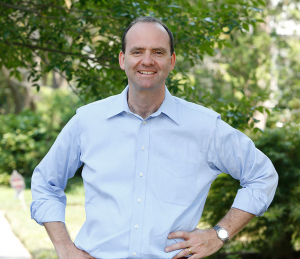 Congressman Chaka Fattah is facing four primary opponents next year but Dan Muroff is the first to win a union endorsement.
The Ninth Ward Leader revealed today that he won the support of the Plumbers Local 690.
"Dan's long support of working men and women is why 690 is standing behind his campaign for Congress," said Business Manager John Kane. "With the anti-union rhetoric coming out of Washington we need people like Dan fighting for us in Congress. Dan's priorities are clear and I know he will support federal economic policies that put the concerns of working families first."
Local 690 represents 2,200 workers in Philadelphia and it's surrounding counties.
"This is an important moment early in this campaign," Muroff responded. "Having the support of John and the members of 690 is an incredible honor. I am running for Congress because what is happening in D.C. has real consequences on his members and the families of the 2nd Congressional district. In D.C. I will be a strong and passionate advocate for policies that strengthen the ability of workers to collectively bargain. The Republican majority in Congress looks for any opportunity to weaken the rights of unions. We cannot stand by and have them dismantle piece by piece what so many women and men built to have safe and economically secure families."
Rep. Fattah is facing 29 criminal charges but is still running for re-election.
Other Democratic candidates in the 2nd district's primary are State Representative Dwight Evans, State Representative Brian Sims and Lower Merion Township Commissioner Brian Gordon.