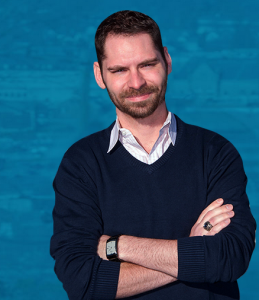 Democratic challenger in PA-3 Rob Joswiak announced today that he was terminating his campaign.
"Unfortunately, recent job losses in the district have directly impacted members of my family. While I had intended to take this fight all the way through November, for now I must step back and take care of my family during this difficult time," Joswiak said. "I wish both Matt and Dan the best in the primary and ultimately in unseating Mike Kelly in November. Whoever wins the Democratic nomination will have my full support in the general election."
Veteran Matt Ryan and health insurance specialist Dan LaVallee remain in the Democratic primary.
Joswiak, 31, was selected in April of last year for a Presidential Management Fellowship.  The program is a prestigious two-year paid government fellowship sponsored by the Office of Personnel Management (OPM) for recent graduate students who seek a two-year fellowship in a United States government agency. Prior to his campaign he worked for the Department of Defense.
The 3rd Congressional District covers a good deal of NW Pennsylvania, from Erie to Kittanning, and includes Armstrong, Butler, Mercer and Crawford counties, as well as parts of Erie, Clarion and Lawrence counties.
It strongly favors a Republican, and Cook Political Report gives in an R+8 PVI.
The seat has been held for two-terms by Rep. Mike Kelly, and he announced today that he will seek his third term.