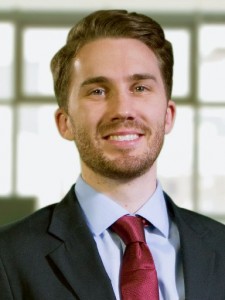 After outlasting Matt Ryan in the primary for Pennsylvania's third Congressional District, Dan LaVallee was officially endorsed by Ryan today. Ryan is a veteran who runs a small business in Cranberry Township.
Ryan focused on the interests of small businesses throughout his campaign and is troubled by the effects of paralyzing partisan politics on business.
"Through my years of working with small and mid-sized businesses across the Mid-Atlantic, one thing is clear: the economic uncertainty created by our current representation in Congress is paralyzing our ability to move this nation forward," Ryan stated.
Ryan believes that LaVallee will have the fortitude to rise above partisanship and "bring the new leadership that Western PA needs."
Rob Joswiak, another former opponent of LaVallee's, also endorsed the congressional hopeful. A veteran like Ryan, Joswiak served his Air Force tour of duty in Germany as well as Afghanistan.
Dan LaVallee is thankful for the endorsements.
"As I talk to voters throughout the district we keep hearing the same things: Washington is broken, and we need new leadership to get our economy working again," LaVallee said. "I am honored to receive the endorsement of not only Matt Ryan, but Rob Joswiak as well. Together we are bringing all of Western Pennsylvania together, and putting the voices and concerns of the people above Washington."
LaVallee is a healthcare professional hailing from Cranberry Township who will face conservative incumbent Mike Kelly in November. Kelly has held his seat since 2010, when he defeated Rep. Kathy Dahlkemper (D-Erie).